Accept the 'Best and Final Offer' or Face Legal Action Gemini's Cameron Winklevoss Tells DCG Founder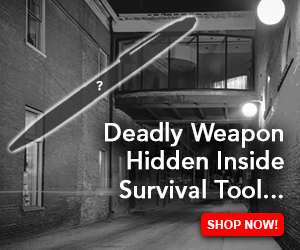 According to Cameron Winklevoss, the co-founder of the crypto exchange Gemini, a lawsuit will be filed on July 7 against Barry Silbert and the Digital Currency Group if the latter two fail to accept creditors' "best and final offer." Winklevoss also vowed to work with the Genesis Special Committee "to advance a non-consensual plan that adheres to a strict timeline and provides for immediate distributions to creditors and Earn Users."
'Indefinite Forbearance'
Cameron Winklevoss, the co-founder of the crypto exchange Gemini, has warned Digital Currency Group (DCG) founder Barry Silbert that a lawsuit will be filed against him and his company on July 7 if refuses to accept creditors' best and final offer." In an open letter shared via Twitter, Winklevoss, who accuses Silbert of dragging the process to resolve DCG's failure to make creditors whole, said a demand will also be made for the Genesis Special Committee (GSC) to file a turnover motion on or before July 7. Such a step will put DCG into default, the Gemini co-founder added.
Earn Update: An Open Letter to @BarrySilbert pic.twitter.com/ErsYpcEjQD

— Cameron Winklevoss (@cameron) July 4, 2023
Winklevoss' letter to Silbert is the Gemini boss' latest salvo against DCG and its accused founder. As reported by Bitcoin.com News in May, Gemini co-founder claimed that DCG had failed to make a payment of around $630 million. At the time, Gemini suggested that it would extend "forbearance" to DCG in order to prevent a default.
However, in the letter explaining why creditors and Earn users have taken such a step, the Gemini co-founder blamed Silbert's alleged abuse of the mediation process. He argued that this process has given DCG a free and unending forbearance.
"The mediation has given DCG an indefinite forbearance on the $630 million it owes Genesis — for free. This gratuitous forbearance has seriously damaged creditors and Earn Users in two significant ways. First, it has denied creditors, including Earn Users, the $630 million that they were owed in May," Winklevoss explained in the letter.
Unsecured Creditor Committee's Fiduciary Duties
According to the Gemini co-founder, DCG's so-called indefinite forbearance has also undermined creditors and Earn users' primary bargaining chip which forces Silbert to come to the negotiating table.
Meanwhile, in addition to threatening to file a lawsuit as well as a turnover motion, Winklevoss vowed to work with the GSC "to advance a non-consensual plan that adheres to a strict timeline and provides for immediate distributions to creditors and Earn Users." Winklevoss said a demand will be made for the Unsecured Creditor Committee (UCC) to fulfill its fiduciary duty of filing a "lawsuit and taking depositions related to their investigation into the various intercompany loans and transactions between DCG and Genesis entities."
In the so-called best and final offer, DCG is required to make a forbearance payment of $275 million on or before July 21. The payment must be comprised of 4,632 BTC and U.S. dollars. A payment of $355 million which is described as Debt Tranche 1 must be made two years from the plan support agreement (PSA) effective date. An amount of $835 million must be paid five years from the effective date.
What are your thoughts on this story? Let us know what you think in the comments section below.