Bitcoin And Inflation: What's Next For BTC After CPI Rates Came In Lower Than Expected?
As the highly anticipated Consumer Price Index (CPI) report was released, the cryptocurrency market has been on a rollercoaster ride this week. While the CPI came in lower than expected, indicating a cooling down of inflation, the impact on the market was anything but steady. Bitcoin (BTC) managed to reclaim the $30,000 level, but the question remains: will it continue to soar to new heights, or is a correction on the horizon?
Will Bitcoin Reach New Heights Or Experience A Correction?
Although the report revealed a CPI rate of 5.0%, which was lower than what many had anticipated at 5.2%, Bitcoin's current price movement and momentum appear weak. Despite the possibility of BTC's rally continuing, the cryptocurrency has difficulty firmly consolidating above the $30,000 mark.
Despite the lower-than-expected CPI rate of 5.0%, the Core CPI, which excludes food and energy costs, has increased from the previous month, indicating that inflation may not be easing as quickly as anticipated. 
However, Michael Van de Poppe, a prominent crypto analyst, has recently highlighted the impressive performance of Bitcoin in comparison to other assets in a recent newsletter, which has resulted in the underperformance of other cryptocurrencies in the industry.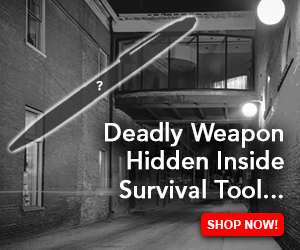 Van de Poppe has highlighted the BTC.D chart on a 2-day time frame as being at a critical juncture. He suggests that Bitcoin's strength could continue to increase if there is a successful breakout and BTC experiences a bullish continuation following a retest of the range high. On the other hand, if the market surpasses the range high and then retreats into the range, it may present opportunities for altcoins to gain momentum
Furthermore, according to Van de Poppe's analysis, a drop in the price of Bitcoin within the range of $28,400 to $28,800 could positively impact the overall price movement of the cryptocurrency. This particular zone may serve as a robust support level, as it was previously a significant obstacle to overcome but has now transformed into a crucial threshold for BTC.
At the time of writing, Bitcoin is trading at $29,950 and has been moving sideways for the past 24 hours, experiencing a slight decline of 0.8%. However, if BTC can withstand a possible pullback toward the $28,600 zone, it could regain its bullish momentum and reach a new yearly high.
On the other hand, if BTC cannot maintain its position and falls below this level, it may experience a further retracement toward the $27,200 zone. This level could prove significant, as a successful bounce back from this point could help Bitcoin consolidate above $30,000. 
Featured Image from Unsplash, chart from TradingView.com