Bitcoin Coinbase Premium Continues To Decline, Buying Pressure Ending?
Data shows the Bitcoin Coinbase Premium has declined recently, suggesting that the buying pressure may be slowing down from the US investors.
Bitcoin Coinbase Premium Index Has Gone Down In Recent Days
An analyst in a CryptoQuant post pointed out that the market may be shifting towards a more balanced sentiment now. The "Coinbase Premium Index" is an indicator that measures the percentage difference between the price of Bitcoin listed on the cryptocurrency exchange Coinbase and that listed on Binance.
Usually, Coinbase receives traffic based heavily in the US, while Binance has a more global audience. This metric's value can provide insight into which demographics buy or sell more of the asset.
When the indicator's value is positive, the price listed on Coinbase is currently greater than that on Binance. Such a trend suggests that American investors may provide more buying pressure (or at least a lower amount of selling pressure) to BTC than global users.
On the other hand, negative values of the metric imply BTC is selling at a discount on Coinbase right now, suggesting a relatively higher amount of selling pressure from the US-based investors.
Now, here is a chart that shows the trend in the Bitcoin Coinbase Premium Index over the last few months: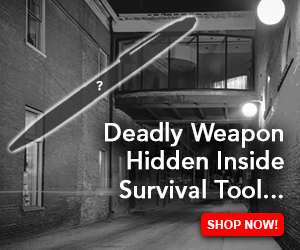 As displayed in the above graph, the Bitcoin Coinbase Premium Index had surged to some pretty high values earlier in the month when the asset's price had plunged below the $20,000 mark.
This would suggest that a hefty amount of buying was taking place from the US-based investors at those lows. The indicator stayed at these super-high values until the price sharply increased.
The timing of this can imply that the buying pressure from these holders provided the fuel for the price to bottom and for the rally to restart. After the price rapidly increased, the metric's value began to drop, meaning that buying was starting to slow down, or just some fresh selling had started.
The Bitcoin Coinbase Premium Index remained at relatively high positive levels, so the price could continue its upward trajectory. However, the metric has observed a further drop in the last week.
The chart shows that the indicator is still positive, but its magnitude is much lower. "Interestingly, the current buying pressure is decreasing, which may signify a shift in sentiment toward a more balanced market," explains the quant.
The analyst has also attached the chart for another indicator, the Korea Premium Index, which measures the difference in the prices listed on South Korean exchanges and those on foreign ones.
This indicator has also been positive through most of the rally, suggesting Korean investors have been busy buying. Even now, while the Coinbase Premium Index has fallen off, this metric hasn't seen any decline as significant yet.
BTC Price
At the time of writing, Bitcoin is trading around $27,900, up 7% in the last week.