Bitcoin Market Dominance Hits 9-Month High As Altcoins Turn Red
Bitcoin market dominance has hit a 9-month high as the leading coin continues to make positive gains in the financial markets. According to data from CoinMarketCap, Bitcoin currently holds 45% of the total trading volumes in the crypto market. 
Factors Affecting Bitcoin Market Dominance 
Bitcoin market dominance's rise is largely attributed to the recent market recovery. At the start of the year, BTC held 41% of the total market cap, which has steadily increased in the first three months.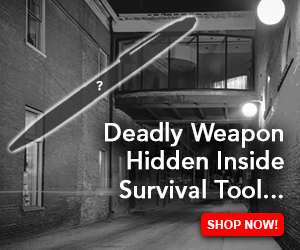 Looking at the chart above, BTC dominance rose to 44% on January 28th before dipping following the major price correction in February. Since the beginning of March, BTC has made big progress, with the token hitting the $27k mark earlier in the week. This bullish trend has also been reflected in the market dominance, which is now around 46% at the time of writing.
Another contributing factor is the recent banking crisis that has engulfed the financial industry, in which three banks were closed within days. This resulted in measures from the US Federal Reserve towards a bailout for the defunct banks. So far, the Fed has injected more than $300 billion into the financial system. 
Related Reading: Bitcoin Bullish Signal: NUPL Is Forming A Golden Cross
The last time the institution made a similar move was in 2008, during the mortgage crisis when it injected $111 billion to save the banks. In addition, the Fed has also increased interest rates by 0.50%, which has caused concern in the financial sector. 
It is common for investors to place their funds in alternative financial instruments in times of crisis, and Bitcoin is a major beneficiary. Investors have turned their assets into BTC, and several troubled altcoins like USDC have seen their volumes converted to BTC. 
Altcoin In Red In The Past 24 Hours
The crypto market has experienced a slight price correction in the past 24 hours, with several altcoins in red. The global market cap has decreased by 1.31% during this period to $1.16 trillion amid concerns that we could be in for a slight dip. 
Related Reading: Conflux (CFX) Token Tallies 167% Increase In Past Week – Here's Why
Leading altcoin Ethereum is currently down by 1.71% from its monthly high of $1,800 and trading at $1,788. Binance Coin, Solana, Tron, Polkadot, and Dogecoin have declined by similar percentages during this period. 
Nevertheless, the most significant losses come from SingularityNet, The Graph, and Stacks, down around 8% in the past 24 hours. Some analysts believe that the slight correction is normal during a bullish run, and the coming week could be crucial for the crypto market.
Bitcoin's positive move has excited key stakeholders, with former Coinbase CTO Balaji Srinivasan proposing that the leading coin will hit the $1 million mark in 90 days. Former Bitmex chief Arthur Hayes corroborates his views with a similar notion. 
Featured Image from Unsplash, charts from Tadingview.com