Bitcoin Price Dips Below $29,500, Here's Why
After hitting an annual high of $30,975 last Friday, the Bitcoin price is under pressure today and has fallen below $29,500 for the first time in a week. At the time of writing, BTC's low was at $29,410.
The decline comes as a surprise in that the market is actually in a "bullish vacuum" at the moment. Last week, both the Consumer Price Index (CPI) and Producer Price Index (PPI) were a significant positive surprise, propelling the Bitcoin price to its new yearly high.
In the next two weeks, there is no major macro data coming up that is likely to move the Bitcoin price heavily. Only on May 03, this will change, when the next meeting of the Federal Open Market Committee (FOMC) of the US Federal Reserve is about to take place. Thus, one can currently speak of a bullish vacuum. So why is the price falling today?
Why Is The Bitcoin Price Falling Today?
The current movement of Bitcoin price can be considered as a technical correction. As analyst Ali Martinez writes, the resistance area between $30,270-$32,150 has established itself as a tough hurdle for BTC. Around 770,000 BTC were bought from 360,000 addresses in this area.
Support for Bitcoin is provided by the area between $29,330 and $30,200, where 700,000 addresses bought around 390,000 BTC. "Be cautious. If this level breaks, the next key support is at $27,600-$28,450," Martinez warns.
Meanwhile, analyst "@exitpump" has pinpointed a reason for the current movement. "BTC spot dumping their coins, unusual big sell delta from Bitfinex. Walk price down and nuke it, perfect," writes the analyst.
He also shared the chart below, which shows that greater selling pressure is also coming from Binance, while the pressure from Coinbase is comparatively low.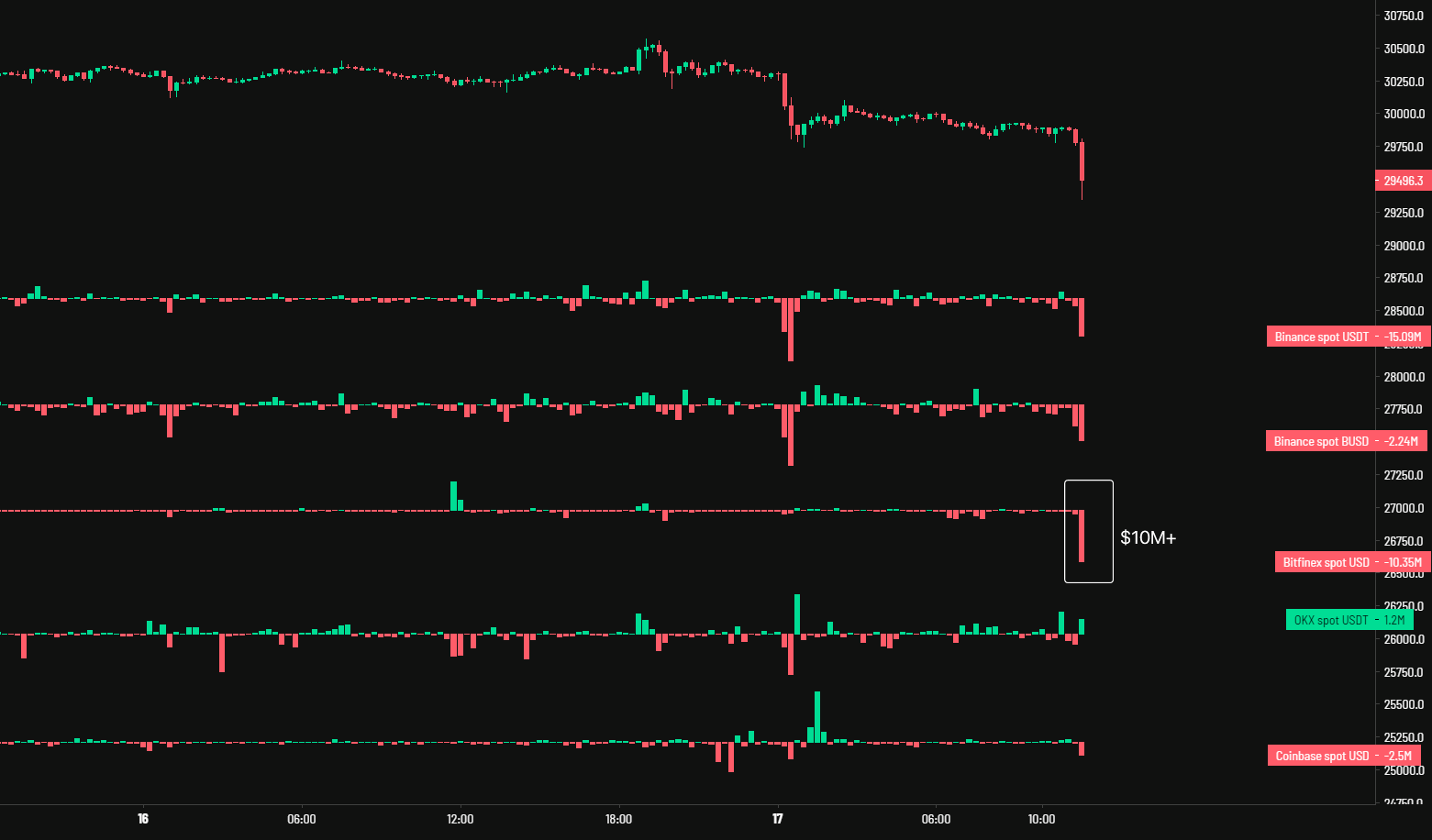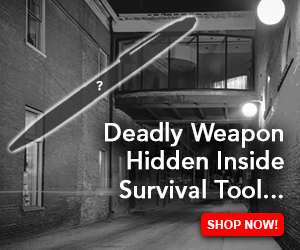 A similar analysis is also shared by @52kskew. According to him, there is a spot-driven sell-off from the day opening, while there was a clean divergence between spot selling the bounce early and perps longing into the bounce. A look at liquidation data from Coinglass shows that about $56.57 million in BTC longs were liquidated, supporting the thesis of a technical analysis.
Meanwhile, technical analyst Michaël van de Poppe notes that he was expecting this scenario in which BTC completes a rest of the $29,200 level. He shared the chart below and expressed:
There's the sweep of Bitcoin. Now, reclaim $29.8K would trigger upwards continuation. Altcoins are not feeling the pain, yet, as they are consolidating or rallying up in the $BTC pair.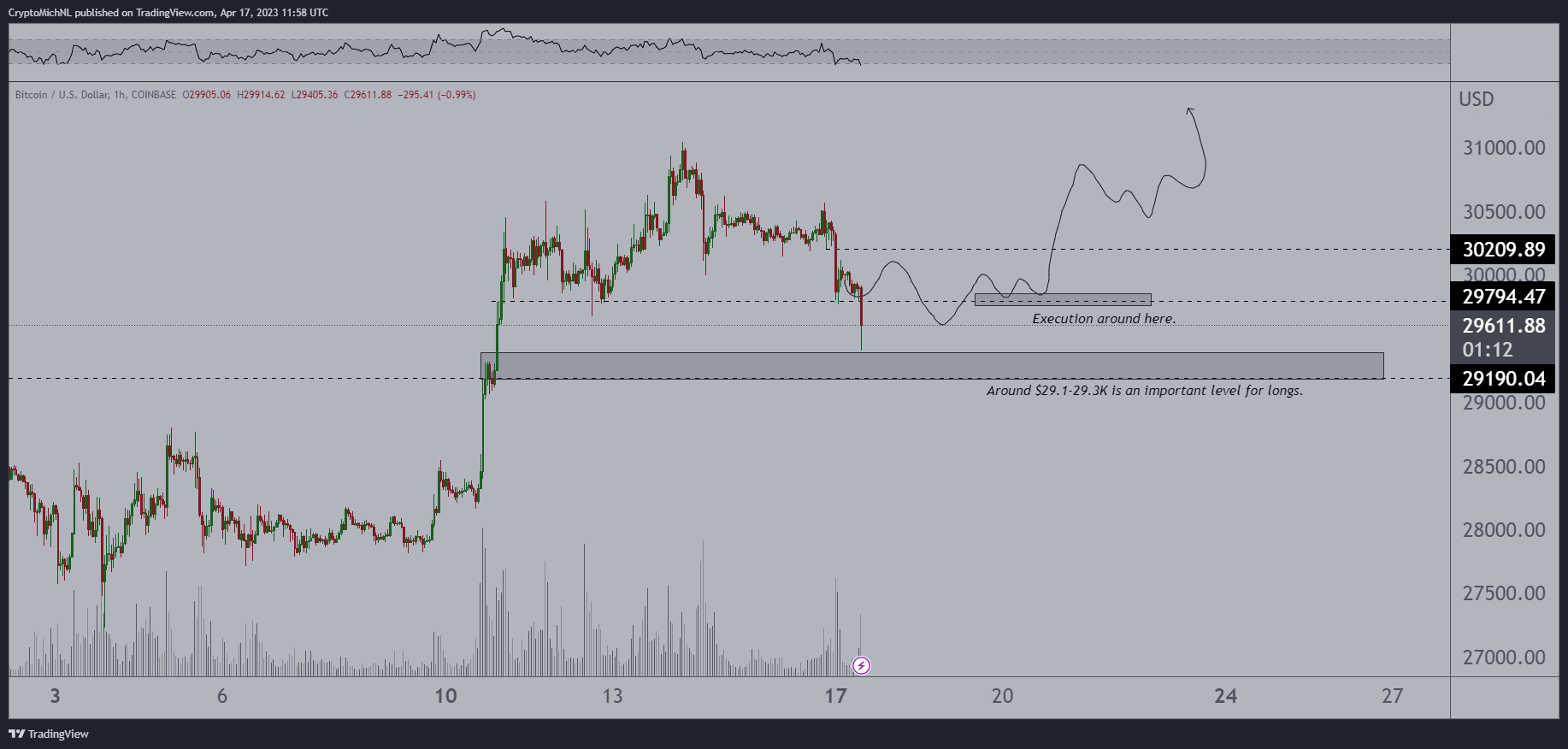 At press time, the Bitcoin price stood at $29,512.