Bitcoin Price Poised To Hit $50,000, This Crypto Expert Predicts
Bitcoin price trajectory over the next few months is the subject of some bold predictions from top crypto analyst, Michaël van de Poppe. According to him, BTC is showing promising signs against the 200-week exponential moving average (EMA) and the 200-week moving average (MA), despite the recent crashes that have shaken the crypto space. 
Van de Poppe is confident that Bitcoin will make significant gains, with his projections even suggesting that the top cryptocurrency could hit $50,000. 
The question remains, however: how will Bitcoin achieve this impressive feat?
Bitcoin Price Rally: Road To $50K
Van de Poppe has acknowledged the challenging path ahead for Bitcoin, suggesting that it needs to dip before it can make significant gains. In contrast, he recommends altcoins such as Ethereum (ETH) as more promising investments currently.
Regarding Bitcoin, he notes that the crypto market capitalization is presently above the 200-EMA and 200-MA, indicating that it is unlikely to drop below these levels anytime soon. 
"All things taken into account, including FTX, Voyager, Celsius, LUNA and 3AC, we're up from $15,000 to $28,500," he wrote.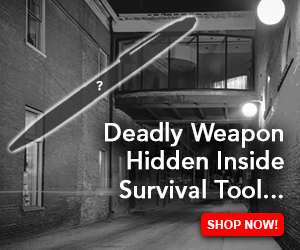 Van de Poppe predicts that the market will probably continue to climb, potentially reaching "$40,000 to $50,000 in the coming months."
The total market capitalization of #crypto is above the 200-EMA and 200-MA.

Usually, it doesn't come back beneath.

All things taken into account, including FTX, Voyager, Celsius, $LUNA and 3AC, we're up from $15,000 to $28,500.

Probably we'll continue to $40-50K coming months pic.twitter.com/pvWmcMSd9m

— Michaël van de Poppe (@CryptoMichNL) April 6, 2023
Van de Poppe Suggests Support Sweep BTC Needs To Overcome Resistance
According to Van de Poppe, Bitcoin is currently hovering just below its major resistance level of $28,600. To overcome this hurdle, he suggests that a sweep in support is necessary, with the critical level being at $27,600. If the support holds, Bitcoin could potentially bounce back up and continue its ascent until either $27,600 or $28,600 is tested again.
At the time of writing, BTC's price on Coingecko sits at $28,075, reflecting a slight 0.1% decrease in the last 24 hours but a 0.1% increase in the last seven days. It sits below the resistance level Van de Poppe pointed out. Over the last 14 days, however, BTC has seen a 1.3% decrease, but it has rallied by an impressive 26.4% over the last 30 days.
Despite some volatility and fluctuations, the crypto market has shown remarkable resilience and growth over the past few months, attracting increasing interest from investors and the wider public alike. This interest has even doubled in the wake of the banking crisis the U.S. is grappling with right now. 
Overall, while Bitcoin may face some resistance in the short term, Van de Poppe's analysis suggests that there is still potential for continued growth in the cryptocurrency market.
-Featured image from The Motley Fool