Bitcoin Takes A Dive Below $30,000, What's Next For BTC?
Bitcoin (BTC) has failed again to remain above its critical psychological level at $30,000, and it's currently trading at $29,500. As of this writing, the largest cryptocurrency in the market seems poised to revisit lower levels to regain its bullish momentum. Most altcoins are reaching new highs and gaining dominance.
Bitcoin Dominance Hits Range Highs
Daan Crypto, a well-known cryptocurrency analyst, recently commented on the relationship between Bitcoin's price and its dominance in the cryptocurrency market. According to Daan, when Bitcoin dominance hits the top of its range, it often precedes a move down to the bottom of the range.
To illustrate this point, Daan marked out three previous periods where BTC.D hit (near) the top of the range and moved down to the bottom. The range that Daan marked out sits at approximately 39-49%.
During the first move down on BTC.D in the summer of 2021, Bitcoin's price remained flat with a slight upward trend. However, during the second move down on BTC.D from October 2021 to January 2022, Bitcoin's price experienced a significant correction, dropping from the $60K region to the $40K region.
The third move down on BTC.D in the summer of 2022 saw Bitcoin's price drop from approximately $30K to $20K. We are again witnessing a rejection from the Bitcoin dominance range highs, which could signal a potential move down to the bottom of the range.
As reported by NewsBTC,  Bitcoin has a near-term support level of $29,500. This level was previously a strong resistance but has now flipped to become an essential support for Bitcoin. If the cryptocurrency experiences a further decline, the $28,600 level is expected to serve as another key support floor.
Red Months For BTC Incoming?
Onchain Edge, a crypto analyst, recently examined the historical price performance of Bitcoin during May and June over the past 10 years. The analysis revealed five red and five green months in May, indicating a 50% chance of either outcome.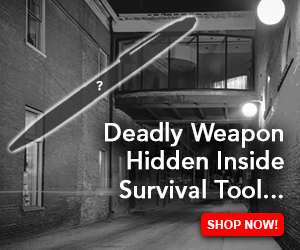 Furthermore, there has only been one other year, 2013, where Bitcoin had four green months in a row, suggesting that predicting the May price trend is challenging. However, the analysis also looked at the performance of Bitcoin in June, where the trend continuation was observed in seven out of ten months.
If May was red, then June was also red, and if May was green, then June was also green. This trend indicates that June's price performance highly depends on May's performance.
As of this writing, Bitcoin has experienced a decline of over 3% in the last 24 hours. If Bitcoin's dominance coincides with a potential red month of May, then bulls may face a challenging ride ahead. However, it is worth noting that the tides of the crypto winter seem to be fully in order, indicating that bulls may need to exercise patience.
Featured image from Unsplash, chart from TradingView.com