Bitmex's Arthur Hayes Requests Leniency, No Jail Time for Violating the US Bank Secrecy Act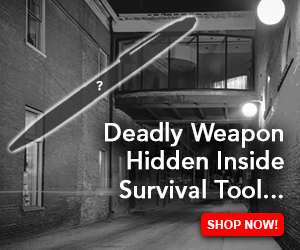 Quick take:
Bitmex's founder and former CEO, Arthur Hayes, has requested leniency from the judge handling his court case
Mr. Hayes is requesting no jail time and permission to live abroad and travel freely
His lawyers have also asked for probation with no home detention or community confinement
Arthur Hayes had struck a plea deal that would result in a prison sentence of 6 to 12 months
The founder of Bitmex and former CEO, Arthur Hayes, is requesting leniency from the Manhattan Federal Judge handling his court case.
According to Bloomberg, Mr. Hayes, who pleaded guilty to violating the Bank Secrecy Act in February of this year, is asking for no jail time and permission to live abroad and travel freely. His lawyers also requested probation in preference over house arrest or community confinement. Mr. Hayes' request to the Federal Judge also included a letter from his mother alongside photographs and letters from his supporters.
The letter to the Federal Judge went on to state:
This is a landmark case that has already had an extraordinary and well-publicized impact on Mr. Hayes's personal life and on the BitMEX business that he co-founded.
Arthur Hayes Was Charged Alongside Other Bitmex Execs.
Hayes' request for leniency comes after he struck a plea deal with the prosecution, which would result in a six to a twelve-month prison sentence.
His legal troubles originated in October 2020 when the Commodity Futures and Trading Commission (CFTC) charged him – alongside two other owners of Bitmex, Ben Delo and Samuel Reed – for operating an unregistered trading platform, violating multiple CFTC regulations and the Bank Secrecy Act, and conspiring to violate the Bank Secrecy Act.
Regarding the latter two charges, all three had been indicted by the US Department of Justice under the US Attorney's office of the Southern District of New York alongside a fourth defendant, Gregory Dwyer.
At the time of the initial charges, FBI Assistant Director William F. Sweeney Jr explained that the four defendants violated the Bank Secrecy Act by failing to implement US anti-money laundering requirements. He said:
…the four defendants, through their company's BitMEX crypto-currency trading platform, willfully violated the Bank Secrecy Act by evading U.S. anti-money laundering requirements.

One defendant went as far as to brag the company incorporated in a jurisdiction outside the U.S. because bribing regulators in that jurisdiction cost just 'a coconut.'

Thanks to the diligent work of our agents, analysts, and partners with the CFTC, they will soon learn the price of their alleged crimes will not be paid with tropical fruit, but rather could result in fines, restitution, and federal prison time.
[Feature image courtesy of Fortune.com]