Brace Yourself: The Most Explosive Move In Bitcoin In Years Has Begun
Bitcoin price is current trading at just below $30,000 after spending weeks building up pressure in a tight trading range. The lack of volatility has resulted in a technical signal that says explosive volatility is ahead, and has just begun. Even the tool's creator has spoken up on the volatility to come.
Bollinger Bands Expand After The Second-Tightest Ever
The Bollinger Bands in Bitcoin are a volatility measuring tool. Because BTC is so volatile, it makes for a wild rollercoaster ride of a technical indicator. At cycle peaks when BTC is the strongest, the bottom Bollinger Band tends to fall completely off the price chart the expansion in volatility is so significant.
But when volatility disappears, the Bands narrow and tighten. This is such an important feature of this tool, the indicator's creator, John Bollinger, created complementary tools, one of which specifically measures the width of the bands.
On the 2-week timeframe, BTCUSD Bollinger Bands had reached the second-tightest in history. More importantly, after the bands narrowed, they are now expanding, and Bitcoin is trading above the upper band.
The Bollinger Band Width shows this expansion in progress, pictured below. We can also see via the BBW indicator more clearly that it was the second most narrow ever.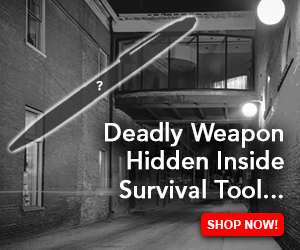 Extended Bitcoin Volatility Incoming, But In Which Direction?
The last time the Bollinger Bands were this tight, Bitcoin rallied by over 6,000% from the time it made it outside the upper band for the first time. The rally continued until the cycle peak was in. Along the way, there were very few pullbacks, and BTC never closed below the mid-BB. The middle-line is a 20-period simple moving average, while the upper and lower bands are set at two standard deviations of the SMA.
When the Bollinger Bands narrow this much, then expand, it's called a "squeeze" and suggests strong volatility and a possible explosive move. The Bollinger Bands, however, only tell that volatility is coming and say little about the direction of the market. BTCUSD holding above the mid-BB once again could suggest that the direction is up.
Although the chart above is focused on a more significant, higher timeframe, even the tool's creator is talking about the incoming volatility. Not only is there a Bollinger Bands squeeze brewing in BTCUSD on the 2-week timeframe, another one is happening on the daily chart.
Combined, the expected move is going to be especially powerful. As John Bollinger would say, it is "time to pay attention."
The great and powerful Oz has spoken.

Thank you @bbands for one of my favorite tools ever. https://t.co/FoAPcsiCPW pic.twitter.com/mp6Y48hDsM

— Tony "The Bull" (@tonythebullBTC) April 10, 2023
Follow @TonyTheBullBTC & @coinchartist_io on Twitter or join the TonyTradesBTC Telegram for exclusive daily market insights and technical analysis education. Please note: Content is educational and should not be considered investment advice. Featured image from iStockPhoto, Charts from TradingView.com