BRICS Leaders Declare Importance of Using Local Currencies in International Trade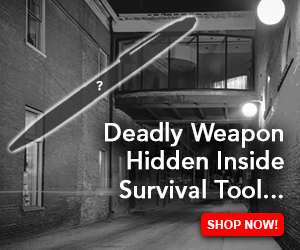 The BRICS leaders stress "the importance of encouraging the use of local currencies in international trade and financial transactions" in their declaration released at the conclusion of their 15th annual summit. In addition, the BRICS nations have tasked their finance ministers and central bank governors to "consider the issue of local currencies, payment instruments, and platforms."
BRICS Declaration and Use of Local Currencies
The BRICS nations (Brazil, Russia, India, China, and South Africa) wrapped up their 15th annual summit on Thursday in Johannesburg. The three-day summit was held under the theme: "BRICS and Africa: Partnership for Mutually Accelerated Growth, Sustainable Development and Inclusive Multilateralism." The BRICS leaders released their "Johannesburg II Declaration" at the conclusion of the summit.
The declaration states that all leaders of the BRICS nations are committed to "strengthening the framework of mutually beneficial BRICS cooperation." Emphasizing that they "recognize the widespread benefits of fast, inexpensive, transparent, safe, and inclusive payment systems," the BRICS leaders declared:
We stress the importance of encouraging the use of local currencies in international trade and financial transactions between BRICS as well as their trading partners.
"We also encourage strengthening of correspondent banking networks between the BRICS countries and enabling settlements in the local currencies," the BRICS leaders added.
They further proclaimed:
We task our finance ministers and/or central bank governors, as appropriate, to consider the issue of local currencies, payment instruments and platforms and report back to us by the next summit.
Russia will assume the 2024 BRICS Chairship and will hold the XVI BRICS Summit in the city of Kazan.
The declaration further details that the BRICS nations recognize the key role of the New Development Bank (also known as the BRICS Bank) in "promoting infrastructure and sustainable development of its member countries." In addition to Brazil, Russia, India, China, and South Africa, the New Development Bank includes Bangladesh, the United Arab Emirates (UAE), and Egypt as members, with Uruguay as a prospective member.
The BRICS economic bloc has invited six countries to become new members: Argentina, Egypt, Ethiopia, Iran, Saudi Arabia, and the UAE. Earlier, South Africa, the chair of this year's BRICS summit, claimed that 23 countries have formally applied to join the group. "We have also tasked our foreign ministers to further develop the BRICS partner country model and a list of prospective partner countries and report by the next summit," the declaration adds.
What do you think about the BRICS declaration and the leaders' push for the use of local currencies? Let us know in the comments section below.