BRICS Summit Looms: Expert Warns of 'Dramatic' Shifts, US Dollar's Wane, and Wall Street's Blind Spots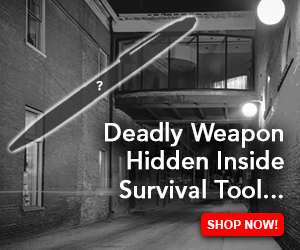 Market expert Peter Grandich is urging the masses to keep a close eye on the BRICS bloc of burgeoning countries, hinting that specific partnerships might usher in "dramatic" ramifications. In just five days, the much-awaited BRICS Summit will convene, and Grandich believes the strategic economic plays of the organization could very well "rival the industrial revolution."
Peter Grandich Predicts Game-Changing BRICS Alliances and Challenges for the U.S. Dollar

In under a week, the heads of the BRICS nations – Brazil, Russia, India, China, and South Africa – are gearing up for their upcoming summit from August 22-24 in Johannesburg, South Africa. During a recent video interview with Kitco News' lead anchor and editor-in-chief, Michelle Makori, market analyst Peter Grandich delved deep into the BRICS dynamics. He emphasized that a potential alliance between China and oil-abundant Saudi Arabia might set the stage for "dramatic" shifts.



Grandich believes that the magnitude of impending transformations might be underestimated by many. "What is happening with BRICS nations is going to rival the industrial revolution because I don't think people understand how many countries are moving away from working with the United States or using its dollar," Grandich asserted. His perspective echoes the sentiments of former president Donald Trump, who sounded the alarm in an interview this week about the diminishing strength of the U.S. dollar.

In the midst of Grandich's insights, there's also been buzzing chatter about China's deflationary challenges. Numerous analyses spotlight China's uphill battle against deflationary pressures, and Grandich emphasized the potential global ramifications if China spirals downward. "When people start to suffer, governments like to take their minds off it. And one of the ways governments take minds off it is by getting themselves involved in wars," Grandich remarked. The market pundit further elaborated:
This could expedite whatever their long-term plans were regarding Taiwan. And that would be another geopolitical firestorm I don't think the United States is even close to handle.



As bond markets send distress signals, Grandich underscores that Wall Street might be ill-prepared for the looming curveballs. Following the U.S. central bank's move to hike rates to a two-decade peak at their July gathering, the bank may likely want a trimester of dwindling economic metrics before considering rate reductions, Grandich outlined.

Grandich contends that Wall Street has become overly reliant on the Fed's habitual backing of the equity market. He expressed skepticism, asserting that Wall Street might be erring in its expectation that the Federal Reserve will maintain its support or even cut the key rate in the year ahead.

In a related turn of events on Thursday, all four U.S. benchmark indices suffered setbacks, gold weakened against the U.S. dollar, and the crypto realm wasn't spared from the downturn either. Bitcoin (BTC) dropped under the $28K range for the first time since June and gold is trading for under $1,900 at $1,889 per unit.

What do you think about Grandich's opinion about the BRICS nations? Share your thoughts and opinions about this subject in the comments section below.