Cardano (ADA) Takes A Step Closer To Full Decentralization, Here's How
The Liqwid liquidity market and liquid staking protocol, two large decentralized finance (DeFi) projects on Cardano, have recently announced major implications for the Cardano (ADA) ecosystem. They have announced integrating Charli3's oracle price feeds to secure collateral and liquidations in the SHEN market. 
Charli3 is a decentralized oracle provider that operates on the Cardano blockchain. As the first oracle provider on Cardano, Charli3 provides a decentralized node network that allows projects to supply secure, accurate, and safe data to their platforms and communities. 
Charli3's decentralized node network is designed to provide a framework for projects to access a wide range of data, both on-chain and off-chain. This data can take many forms, including asset prices, weather data, and gaming results. 
First Oracle Integration On Cardano 
According to Cardano's ecosystem ambassador, Yevhen, Charli3's decentralized infrastructure is crucial to the network's decentralized finance (DeFi) ecosystem. Oracles play a crucial role in providing external data to smart contracts, allowing them to execute complex functions and make decisions based on real-world data. 
Furthermore, Charlie3's Oracle price feeds are designed to be highly secure and resist attacks. They use a decentralized network of nodes to aggregate price data from multiple sources and provide a single reliable price feed, making it more difficult for any node or source to manipulate price data. 
In addition, Charlie3's Oracle price feeds are highly customizable, allowing protocols like Liqwid to select the specific price data source it wants to use. On the other hand, these Oracle feeds are designed to be scalable, essential for supporting the growing demand for DeFi protocols on Cardano. 
Integrating Charlie3's decentralized price feeds a significant milestone for the protocol. It ensures that the price data referenced within its market is accurate, continuous, and resistant to centralized oracle price manipulations. 
This will further help Liqwid create new loans, update collateral values, and initiate liquidations for undercollateralized loans. By integrating Cardano native oracle service provider Charli3's price feeds, Liqwid is moving towards a fully decentralized lending protocol on Cardano.
Now, as the first protocol to integrate with a Cardano native decentralized oracle protocol, Liqwid has stated that it aims to set a focus on decentralization and safety for other protocols within the Cardano DeFi ecosystem to follow. 
Is ADA Poised To Rally With This New Integration?
According to Yevhen, the strong demand from whales played a significant role in the first quarter rally of ADA. As the demand from whales increased in Q1, the price of ADA also increased to its yearly high of $0,420, which according to Yevhen, attracted more investors to Cardano's native token.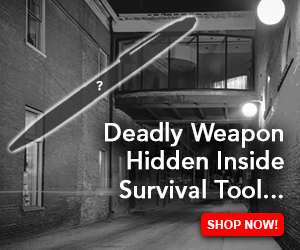 Per Yevhen's analysis, ADA has seen a shift in recent weeks, with whales beginning to "scoop up" the coin. Furthermore, over the past four weeks, addresses holding 1-10 million ADA have reportedly added over 150 million ADA coins to their holdings, worth $60 million at the current market value, showing a bullish bias among the whales, as they are accumulating more ADA. 
This trend is also reflected in ADA's supply distribution, which shows that addresses holding between 1000-10 million ADA have been accumulating the token. Overall, the shift towards whale accumulation of ADA is a positive sign for the Cardano ecosystem. 
Furthermore, the growth of the Cardano DeFi ecosystem is likely to attract more investors and users to its network, which could further lead to a boost in the price of ADA in the mid-term. ADA is trading at $0.383, with a slight decline of 0.1% in the last 24 hours. 
Image from Unsplash, chart from TradingView.com