Citi Analysts Predict 'Near-Perfect Conditions' for Silver's Ongoing Bull Market; Experts Suggest $30 an Ounce a Possibility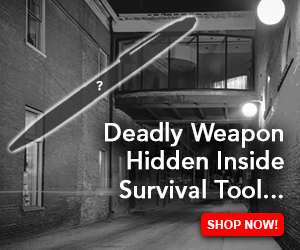 The price of silver fell 2.85% against the U.S. dollar last week. However, taking a broader perspective, the precious metal has made significant gains this year. Over the past six months, silver has risen more than 29% against the greenback, and as of April 22, 2023, it was hovering around $25.08 per ounce. Citi analysts recently projected that silver prices could increase to $30 per ounce this year, citing "near-perfect conditions for the ongoing bull market" in silver markets.
Analysts See Potential for Silver Market to Take Off
Although silver has experienced a recent decline, the precious metal has made significant gains in 2023. Last week, Citi analysts, led by Maximilian Layton, told Forbes writer Jonathan Ponciano that the U.S. dollar still has room to weaken. In a recent note, Layton and the Citi analysts stated that "precious metals, and especially silver, [have] near-perfect conditions for the ongoing bull market." They also projected that silver could increase by 18% to around $30 per ounce in the coming months.
Additionally, the Citi analysts noted a "distinct possibility" of $34 per ounce in 6 to 12 months. In recent times, several market researchers and economic forecasters have predicted a bullish year for silver. Despite a slight drop this week, Fxempire analyst Christopher Lewis emphasized on Thursday that "silver continues to threaten resistance." Lewis added, "On the upside, if we were to take out the recent high, then we could go looking to the $27 level, which also has been important."
He went on to say, "If we take that out, then it's possible that we may enter a phase where the silver market takes off like it did a couple of times in the past, trying to get all the way to the $50 level." In a Jan. 30 article on Seeking Alpha, author Anna Sokolidou suggested that silver could reach $30 this year, citing Nicky Shiels, head of metals strategy and macro for MKS Pamp Group. According to Sokolidou, Shiels' "bullish case" predicts that one ounce of silver could reach the price of $30 or more.
Janie Simpson, managing director at ABC Bullion, also shared this optimistic outlook for $30 silver. "Silver has historically delivered gains of close to 20% per annum in years inflation is high. Given that track record, and how cheap silver remains relative to gold, it wouldn't surprise to see silver head towards $30 per ounce this year, though that will likely offer significant resistance," Janie Simpson told CNBC at the end of January.
In Kitco's 2023 Outlook, author Neils Christensen reported that retail investors expect to see silver prices rally more than 50% in 2023. At the end of 2022, Kitco surveyed 1,482 investors about the price of silver by the end of 2023. "On average, retail investors see silver prices rising to $38 an ounce," Christensen reported. A retail investor from Middleville, Michigan, told Kitco that silver prices could double this year and surpass $40 per ounce. The Michigan resident believes that the industrial metal will also serve as a hedge against inflation and the stock market.
Do you think silver will continue its upward trajectory and reach $30 per ounce this year, or will it face significant resistance and fall short of expectations? Share your thoughts in the comments below.