Crypto AI Economy Suffers $730 Million Loss in 2 Months as Interest Wanes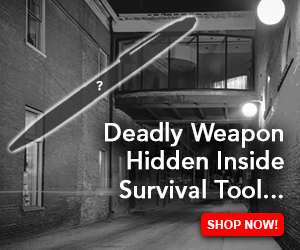 Less than two months ago, a collection of 74 listed cryptocurrencies centered around artificial intelligence (AI) amassed an impressive $4 billion valuation. However, the intervening weeks have seen a sharp decline in crypto-AI economy gains, with losses of $730 million. The three most prominent AI-driven crypto projects have all suffered double-digit losses, ranging from 10% to 29.58%, against the U.S. dollar over the last 30 days.
Interest in the Combination of Crypto and Artificial Intelligence Has Declined, Crypto-AI Token Economy Sheds $730M
Various data points suggest that interest in and value of crypto-AI projects has waned. Global search trends for "crypto ai" peaked in early February 2023, with a Google Trends' score of 100. Despite the rise, over the past 90 days, the score has slumped to a low of 22. Slovenia, the Netherlands, Cyprus, Lebanon, and Nigeria make up the top five countries interested in "crypto ai" searches at present.
In February, the collective crypto AI economy reached a $4 billion milestone, driven by impressive gains among top AI-focused cryptocurrencies following a multibillion-dollar investment by Microsoft in Openai, the creators of Chatgpt. However, the crypto AI sector has since incurred significant losses. Current data from cryptoslate.com indicates that $730 million has been wiped off the crypto AI token economy.
The largest crypto AI asset by market capitalization, graph (GRT), has suffered a loss of 10.71% in the past month. The second largest AI-centric crypto asset, singularitynet (AGIX), has fared worse, down 29.58% in the same period. Fetch (FET), the third largest crypto AI token, has seen a 14.36% drop in value over the past 30 days. Most of these losses occurred during the last seven days of trading, coinciding with a general downturn in the broader crypto market.
Overall, the crypto tokens associated with artificial intelligence have declined by 7.38%. The past week has been particularly rough, with a drop of 15.70% recorded. Currently, the 24-hour global trade volume for the crypto AI sector stands at $325.58 million. Interestingly, the cannabis-focused crypto sector is currently the top performer, having gained 3.89% against the greenback in the past week, according to data from cryptoslate.com.
What do you think the future holds for the intersection of AI and cryptocurrency? Why do you think interest in crypto-ai projects is waning? Share your thoughts about this subject in the comments section below.