De-Dollarization Trend Irreversible, Flight From US Dollar Sure to Accelerate, Says Russian Official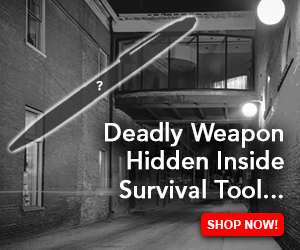 Russia's foreign minister says a flight from the U.S. dollar "is sure to accelerate," emphasizing that "this trend is irreversible." The official added: "The path of sanctions is the path to nowhere. Serious countries and sober-minded politicians are drawing relevant conclusions and these conclusions are definitely in favor of terminating dependence on the West."
Russian Official on De-Dollarization Trend Accelerating
Russia's Minister of Foreign Affairs, Sergey Lavrov, said at a press conference on Friday that the shift away from using the U.S. dollar as the medium of exchange in global trade in favor of national currencies is an irreversible trend, Russian media Tass reported.
The Russian official also stressed that it is important to actively work towards neutralizing security threats, including those that originate from the U.S., in cooperation with the Commonwealth of Independent States (CIS) countries. Lavrov added that in formulating military, political, and diplomatic plans, Russia has taken into account Western countries' attempts to incite conflicts near its borders. He continued:
We are starting to see a flight from the dollar. So far, it is not all that swift, but it is sure to accelerate. In fact, this trend is irreversible.
"The U.S. has already, for real, sawed off the tree limb that it was perched on, managing global financial flows and the world economy as a whole by leveraging the dollar's dominant role," the top Russian diplomat claimed.
"Despite the threats that our partners have received from the U.S. and the European Union not to cooperate with the Russian Federation and the Republic of Belarus under pain of so-called secondary sanctions and other penalties, trade flows across the CIS are growing," he emphasized, noting that trade increased by more than 6% last year, amounting to over $100 billion.
"The agreement on free trade in services among CIS countries that is currently being readied for signing will give an impetus for further expansion of economic interaction," Lavrov added, concluding:
The path of sanctions is the path to nowhere. Serious countries [and] sober-minded politicians are drawing relevant conclusions and these conclusions are definitely in favor of terminating dependence on the West.
On Friday, Russian Finance Minister Anton Siluanov also told reporters that Russia is moving away from using the U.S. dollar when paying for exports and reducing settlements in USD with contractors, Tass further reported.
"We are now focusing on settlements in national currencies, rubles, and the currencies of friendly countries," the official said, adding:
Settlements in dollars are going down gradually, especially for supplies of Russian export goods, settlements between our contractors, to make it easier and more comfortable for our foreign trade partners to pay.
Recently, the Russian Minister of Foreign Affairs said that the BRICS nations (Brazil, Russia, India, China, and South Africa) are pushing to expand their global influence to counter Western countries' "destructive actions." The BRICS countries are also reportedly working to create a new form of currency. Economist Nouriel Roubini expects a shift to a bipolar global reserve currency with the Chinese yuan as an alternative to the U.S. dollar.
What do you think about the de-dollarization trend? Do you think the U.S. dollar will lose its status as the world's reserve currency? Let us know in the comments section below.