EU Spokesperson: Russian Banks Will Not Be Reconnected to SWIFT Anytime Soon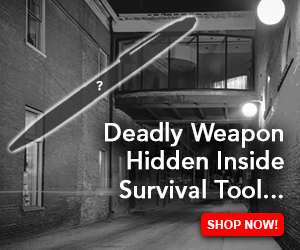 The European Union (EU) has no intention of allowing Russian banks to be reconnected to the Society for Worldwide Interbank Financial Telecommunications (SWIFT) banking system anytime soon. Peter Stano, spokesperson for external affairs of the EU, stated that these restrictions can only be lifted or softened when the Russia-Ukraine conflict ends.
EU Has No Intention of Lifting SWIFT Sanctions on Russian Banks
The European Union (EU) has denied the possibility of allowing Russian banks to be interconnected to the financial system using the Society for Worldwide Interbank Financial Telecommunications (SWIFT) system, which allows the realization of cross-border payments using local bank accounts. In a recent interview with Inveztia magazine, EU spokesperson for external affairs Peter Stano remarked these sanctions could not be lifted or softened until the Russia-Ukraine conflict ended.
Stano's statements come after the EU had listened to the petitions of the Russian Federation on this matter, having stated it would consider lifting this measure for Russian banks six months ago. The reconnection of the Russian banking system to SWIFT, including the Rosselkhozbank, the Russian Agricultural Bank, is one of the conditions that Russia is demanding from the EU to extend the so-called "Black Sea grain deal," that allows safe passage for Ukrainian grain exports.
Stano also stated:
EU sanctions do not apply to trade in agricultural and food products, including wheat and fertilizers, between third countries and Russia, there are still payment options between them.
In other fields, companies have been facing difficulties in obtaining payments from Russian counterparts. Four Indian companies reported having up to $400 million blocked in dividends from oil companies due to payment channel-related problems in April.
Russia Seeking Alternatives
The disconnection of the Russian Bankls from the SWIFT system, which was part of the Western sanctions enacted in 2022 against Russia, has pushed the country to de-dollarize its economy and seek alternatives to make and receive foreign payments. In this regard, Russia has already linked its payments system with Iran, allowing for an easier way to make payments between companies and individuals in these countries.
However, according to recent statements from Dmitry Birichevsky, director of the Department of Economic Cooperation of the Russian Foreign Ministry, Russia is still actively looking to establish SWIFT alternatives and link them to its domestic payments system. Also, Russia announced in April that it was working with Venezuela on the creation of a SWIFT alternative system to reduce reliance on the U.S. dollar for commercial transactions, during a visit of Russian foreign minister Sergey Lavrov to Caracas.
What do you think about the position of the EU on the reconnection of Russian banks to SWIFT? Tell us in the comments section below.