FATF President Urges G7 to Lead in Shutting Down 'Lawless Crypto Space'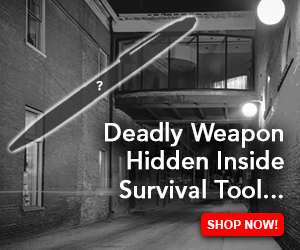 It is necessary to put an "end to the lawless crypto space," according to the head of the Financial Action Task Force (FATF). G7 nations must set an example in implementing global standards on combating money laundering, the executive insisted, as little progress has been made in regards to introducing the organization's new crypto rules.
Crypto Assets Continue to Operate in Lawless Global Environment, FATF Chief Says
The Group of Seven (G7) must lead in implementing recommendations on combating money laundering, terrorism and proliferation financing, FATF President T. Raja Kumar urged ahead of the developed economies' summit in Hiroshima, Japan, this weekend.
Countries have advanced with introducing most of the FATF standards but progress on implementing the updated requirements concerning crypto assets has been "relatively poor," Kumar noted in an article titled "An End to the Lawless Crypto Space."
"G7 countries should lead by example and regulate the crypto sector so that no safe havens exist for illicit crypto transactions"#FATF President T. Raja Kumar´s message to #G7 leaders ahead of the summit in Japan
Read article: https://t.co/l1OTdjGgLY
: https://t.co/GqHhVwoqY9 pic.twitter.com/uDurg1QSDu

— FATF (@FATFNews) May 18, 2023
FATF extended its global anti-money laundering (AML) and countering terrorist financing (CTF) standards to cryptocurrencies in 2019. However, the great majority of nations (73%), are still non-compliant or only partially compliant with them.
"This unacceptable situation must be urgently addressed," the head of the international body insisted. His call comes after in February of this year, FATF announced that more than 200 jurisdictions had agreed on an action plan for their timely implementation.
T. Raja Kumar pointed out that the risks posed by crypto assets continue to grow. He referred to a recent FATF report highlighting the significant increase in the past few years of ransomware payments which almost exclusively use cryptocurrencies. Crypto is also employed to evade sanctions and raise funds for terrorist groups, he added, stating:
While the risks have increased, crypto assets continue to operate in a virtually lawless global environment.
"Countries need to take urgent action to shut down lawless spaces," the FATF President emphasized. He also admitted that crypto is "challenging to regulate" and remarked that many governments lack experience or expertise in the field.
"G7 countries should lead by example and regulate the crypto sector so that no virtual safe havens exist for illicit financial transactions," Kumar said, noting this includes implementing the so-called 'travel rule.' The latter requires service providers to identify both the sender and receiver of a transaction. It's already part of the crypto legislation recently adopted by the EU.
Do you expect G7 nations to discuss crypto regulations at their summit in Japan? Share your thoughts on the subject in the comments section below.