FTT Token Surges 45% As Crypto Exchange FTX Explores Reboot
Failed crypto exchange FTX's native token, FTT, is expiring upside volatility, recording important profits over today's trading session. The token is reacting to the news of FTX's potential relaunch.
As of this writing, FTT is trading north of $2 for the first time since February and could continue to reclaim previously lost territory. The token moved sideways for months, and today's news was the first time it recorded positive price action.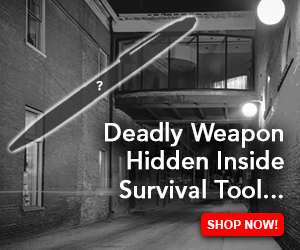 FTX To Relaunched? FTT Traders Go Long
According to a report from Reuters, FTX's bankruptcy proceedings have been partially successful. The company's new administration recovered $7,3 billion in fiat and digital assets, according to FTX attorney Andy Dietderich, that testified in a U.S. bankruptcy court hearing.
This amount represents an increase of around $1 billion in the company's effort to recover its users' funds. The failed crypto exchange is evaluating its options after spending months "collecting resources" and trying to figure out what went wrong under the previous administration, led by its founder Sam Bankman-Fried.
In that sense, Dietderich claims that the company overcame the "worst" of its situation and can start thinking about re-opening operations. FTX's new CEO, John Ray, has been hinting at relaunching the crypto exchange for some time.
In an interview with the Wall Street Journal, Ray said the measure could allow them to "recoup value" for their clients. A separate report from CNBC claims that FTX's intentions are "unclear" as the new administration needs to provide further details about a potential reboot.
If FTX returns, can users withdraw their money and trade with digital assets, or will the company attempt to become profitable to repay its debts to creditors?  These issues and others related to taxation, security, and user experience still need to be answered.
Daniel Tramel Stabile, a partner at law firm Winston & Strawn, told CNBC the following:
When we talk about restarting — rebooting — it's not totally clear what they have in mind. There could be a rebooting in the sense of reopening the exchange with a limited purpose for getting assets off the exchange.
The market is reacting positively to the news, despite the unclear issues. FTX's FTT continues to trend to the upside and breached critical resistance at $2.17; if the uptrend continues, the token might target $2.70 for the first time in 2023.