Here's Why The Fair Price Of Bitcoin Currently Is $42,000: Renowned Analyst
The founder of Capriole Investments, Charles Edwards, has shared in his latest tweet an assessment that Bitcoin is still significantly undervalued at its current price. The creator of the Hash Ribbons indicator and one of the leading publishers of on-chain models, stated that Bitcoin is currently trading at a 33% discount to its fair value.
"The symmetry of the Bitcoin cycle and its fundamental data is something truly unique to Bitcoin. I suspect this is a trait only found in tamperproof assets, only Bitcoin," Edwards wrote. The analyst provides a more detailed rationale in his Capriole Investments newsletter, which has been obtained by NewsBTC.
BTC's fair value, according to the analyst, is derived from Bitcoin's energy value, which is calculated based solely on the energy expended to secure the network. "A clean, simple equation that values Bitcoin purely on watts of energy used to mine," Edwards says.
Currently, the Bitcoin Energy Value is $42,000, which means BTC is undervalued by 33%. Interestingly, both the price and hashrate have risen sharply since the beginning of the year.
Therefore, although Bitcoin has increased by 70% since December, the relative value difference between the price and energy value has only decreased slightly. According to Edwards, BTC is therefore currently undervalued at around $28,000 to the same extent that it was undervalued in December 2022, when the price was trading below $17,000.
Edwards further stated that the current undervaluation phase is similar to the bear market of 2018 where Bitcoin traded below its Energy Value for 285 days. Currently, BTC is already 298 days below its fair price.
The fair value of Bitcoin has increased in tandem with price. Bitcoin is worth $42K today based on Energy Value, and has seen a comparable length period of undervaluation to the 2018 lows.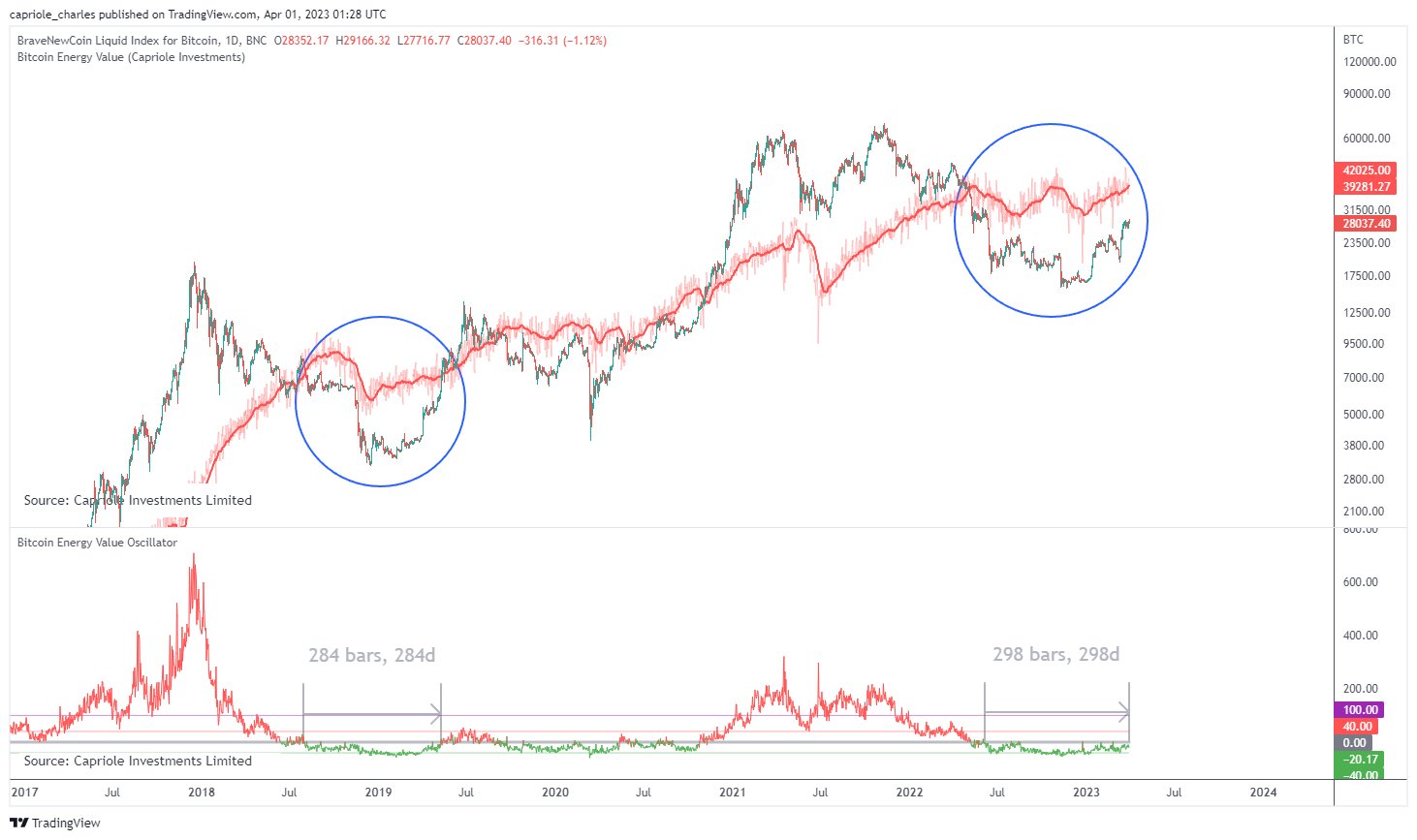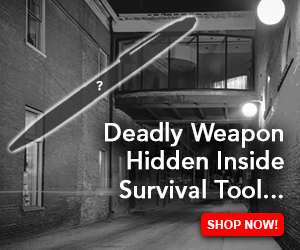 Bitcoin Price Surges Due To Organic Demand
In the newsletter, Edwards also discusses that Bitcoin's significant price increase since the lows of the FTX scam in November 2022 has been driven by organic spot buying. Unlike previous rallies driven by speculators in the derivatives market, there is currently a much healthier price appreciation.
The ratio of derivatives to spot volume has never been lower since the widespread adoption of BTC perpetual swaps in 2018, according to Edwards, who draws two bullish conclusions from this. First, the price increase is caused by organic demand; second, "we're incredibly early in this bull cycle."
At press time, the BTC price was at $28,047. Yesterday, the price briefly plunged by more than $1,000 on the rumor that Binance CEO Changpeng Zhao received an Interpol Red Notice, reaching a low of $27,207. The rumor has since been debunked as fake news by the CEO of the world's largest crypto exchange.