How to Protect Your Crypto Assets From Hacks and Scams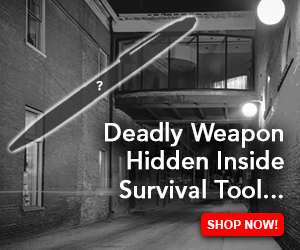 As more people invest and buy crypto for the first time, hackers and scammers become attracted to it and seek ways to steal it from these new investors. Prevention is the best defense against such threats.
If you use a wallet to trade and purchase cryptocurrency, it is critical not to share the unique keyphrase with anyone. Here are a few more security measures you should employ in order to safeguard your digital assets:
Keep Your Private Keys Safe
As part of your cryptocurrency investments, it's critical that you secure them against hackers and scammers. Hacking has become a widespread problem within the industry with hackers draining billions annually from investors' wallets. Luckily, cybercriminals may find you an easier target by adhering to security best practices to secure their cryptocurrency investments.
One of the most essential steps you can take in protecting your private keys is keeping them safe. These codes function like passwords to give access to your crypto wallet and facilitate transactions; should a hacker gain access, they could compromise it and steal your funds.
As the crypto market has expanded, hackers have also proliferated. There are a variety of methods by which hackers may attempt to target individuals including malware, malicious links and fake websites; all with the goal of breaking into wallets to steal funds or expose personal information.
Strong passwords and two-factor authentication should also be utilized on all accounts that hold crypto. When using hardware wallets, be sure to enable secure settings and regularly inspect for suspicious activity. Diversify your portfolio across several wallets for maximum protection; should any one of them become compromised, your entire portfolio won't be lost!
When purchasing and selling cryptocurrency, it's best to do it through an exchange. That way, they will control your private keys, making it harder for hackers to take your assets from them. Just be sure to research any exchange you select carefully to ensure it has an outstanding track record of security as well as being compliant with applicable laws and regulations.
Lastly, when trading on an exchange, only use its official app and avoid third-party or standalone applications that could potentially be compromised by hackers. Finally, investing in noncustodial wallets with cold storage as this removes private keys from any devices and is considered more secure. Likewise, learning how to recognize red flags like sudden changes in an account's behavior, like sudden requests for withdrawal funds could indicate it has been compromised and this should also help.
Avoid Public Wi-Fi
When dealing with crypto, security should always be of top priority. When accessing wallets or websites that require sensitive data, public Wi-Fi should always be avoided as hackers often utilize tools such as session hijacking to gain unauthorized entry to devices and steal sensitive information. If you do decide to access your crypto wallet via public networks, make sure that it connects directly to a private Internet connection before doing so.
Hackers could exploit an insecure Wi-Fi to use password spraying against your wallet and gain access to sensitive data such as private keyphrases and personal information. Furthermore, using public Wi-Fi for login purposes allows hackers to see exactly when transactions take place, known as man-in-the-middle attacks.
Cryptocurrencies have quickly gained in popularity as an investment asset class and payment mechanism, but they're also highly susceptible to hacks. While companies can implement several measures designed to mitigate potential breaches in security for cryptocurrency holdings, individual investors need to take extra measures to protect their holdings.
As one way of protecting crypto investments from hackers, cold wallets such as Trezor and Ledger hardware wallets offer one effective solution for offline storage of them. Furthermore, using multi-signature capabilities in such wallets further decreases their risks of hackers gaining unauthorized access.
Simmer swapping scams are another prevalent means by which hackers gain access to cryptocurrency funds, using compromised exchange accounts to defraud their victims of cryptocurrency funds. Crypto investors should learn to identify this form of fraud in order to take appropriate actions against these scams.
As blockchain adoption expands and the Web3 ecosystem expands, hackers have also increased their attacks. While risks may seem insurmountable, taking some basic precautionary steps can go a long way towards protecting your cryptocurrency investments and keeping them safe.
Use Two-Factor Authentication
One of the best ways to protect your cryptocurrency assets is to enable two-factor authentication on all digital accounts. This simple security measure makes it harder for hackers to gain entry to your account if they do get hold of your login info, while creating another layer of defense by selecting passwords with various letters, numbers and symbols makes it more challenging for cybercriminals to guess your passwords.
Hardware wallets provide another method for protecting crypto investments from hackers by securely storing private keys offline and making it much harder for attackers to gain entry to all your investments simultaneously. Furthermore, you should spread out your crypto assets across several wallets in order to increase resistance against attacks that seek to control all at once.
Staying aware is also vital when investing or buying cryptocurrency online. Scammers frequently target those who have invested, in an attempt to steal wallet keyphrases and access private wallets. You should always be wary of anyone approaching you with questions about your activities online as this could be someone looking for ways to obtain such sensitive data.
Long-term investors would do well to consider investing in a cold wallet. These devices store your crypto investments offline in a hardware device that's difficult for hackers to gain entry to, making these types of investments far more secure than exchange-held investments and protecting you from scammers and hacker threats.
As the cryptocurrency industry expands and innovates, bad actors are becoming more prevalent. But with proper precaution and awareness measures in place, your crypto investments should remain safe from hackers and scams. With blockchain transactions being irreversible in nature, prevention must take precedence over response.
Invest in a Secure Hardware Wallet
Crypto theft is a significant problem that has cost investors billions in lost investment gains, with stolen cryptocurrencies often irrecoverable due to irreversible transactions. For maximum protection of cryptocurrency investments, invest in a secure hardware wallet which stores private keys offline and makes accessing funds difficult for hackers.
Crypto hardware wallets are small portable devices similar to USB sticks or external hard drives that allow you to safely manage your crypto investments without being connected to the internet – this makes them highly resistant to hacking or any other online threats. The best hardware wallets provide features like password protection and two-factor authentication as well as being user-friendly interfaces compatible with multiple cryptocurrencies.
Criminals may attempt to hack crypto wallets and access private keys directly, but hackers usually attack crypto holders through malware distribution. This usually involves sending fraudulent ads or emails purporting to come from legitimate cryptocurrency exchanges or platforms; with malicious software installed onto computers that allows attackers to record keystrokes and retrieve unencrypted wallet data stored locally on PC memory – making strong passwords essential in protecting crypto accounts from potential cybercriminal attack. It is recommended to change it frequently.
Hackers target crypto holders in another way by creating counterfeit versions of legitimate trading platforms and tricking investors into depositing coins onto these bogus platforms, sometimes via fake social media posts or hiring content influencers to promote them. Sometimes victims don't even realize their coins have been compromised until it's too late!
To protect yourself against attacks of this nature, only visit legitimate crypto websites and use reputable trading platforms. Furthermore, investing in a VPN service to encrypt your web browsing activity and prevent hackers from intercepting sensitive data is highly advised. Furthermore, make sure only download software from trusted sources and verify any downloaded files before installing them; additionally purchasing hardware wallets like Ledger or Trezor would provide extra peace of mind.