Is Ethereum Set to Rally After Shanghai? Data Suggests Bullish Sentiment
Over today's trading session, Ethereum and the crypto market are showing strength and are trading in the green. The positive price action could be supported by the expectation around ETH's upcoming major upgrade, "Shanghai."
Scheduled for April 12th, this upgrade will allow Ethereum 2.0 validators to un-staked their locked ETH. As a result, the cryptocurrency's available supply is bound to increase, which could translate into negative price action.
So far, the opposite is taking place as traders remain optimistic. As of this writing, Ethereum (ETH) trades at around $1,900 with a 3% and 5% profit over the last 24 hours and the previous week, respectively.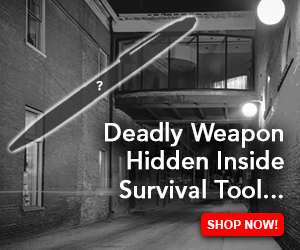 To Sell Or Not To Sell, Ethereum Investors In A Dilemma
According to crypto analysis firm Blofin, the ETH supply locked on the "Beacon Chain," the Proof-of-Stake (PoS) blockchain that supported the transition into this consensus algorithm, is trading at a loss. Thus, investors have little incentive to sell their ETH even after "Shanghai."
It is more likely that these investors will wait for ETH to reclaim previously lost territory, which could support its bullish price action and extend the rally into the high $2,000s. However, Blofin warned:
The Ethereum Shanghai upgrade is just around the corner, yet this is not leading to increased selling pressure as most staked Ether is currently at a loss. However, the risk of a sell-off cannot be ignored, and the macro uncertainty around the upgrade is also increasing.
In the options market, Blofin records risk aversion among investors, which translates into a "stable" market dynamic. There are a few changes in ETH option contracts' implied volatility (IV) and speculation around the cryptocurrency.
In that sense, most ETH options traders are taking long positions by buying short-term expiring call contracts. This dynamic could support further profits for ETH, but Blofin emphasizes the risk avert sentiment:
Most ETH option block traders are bullish on ETH after the Shanghai upgrade. Notably, some traders bought the call spread expiring in 2024q1, which is more likely to be a trade driven by risk management or arbitrage, given the ask-bid spread of yearly options.
Additional data from Bitfinex Alpha indicates a spike in the put-to-call ratio for ETH options. As seen in the chart below, the ratio stands below 1, which hints at predominate bullish sentiment among investors favoring call (buy) over put (sell) contracts.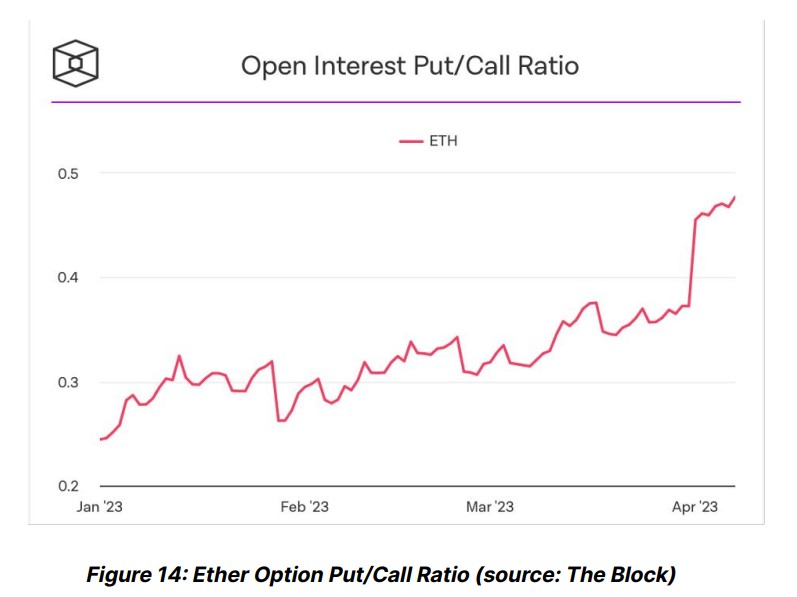 Chart from Tradingview, The Block