LINK Price Suffers A Slight Decline – Will It Surpass The $8 Mark?
Chainlink (LINK) is rising after trading sideways on the daily candle and it's trading at $7.77. Despite the current price drop, it has retained most of its gains in the year 2023. 
Currently, the general crypto market is also experiencing a slight retracement. However, the seven-day gains remain positive for the top 20 cryptocurrencies.
LINK Price Prediction
LINK has formed a red candle on the daily chart today. Despite the price pullback on the daily chart, it is still in an uptrend. LINK is still trading above its 50-day and 200-day Simple Moving Averages (SMA), a bullish signal for the asset in the short and long term.
Also, its Relative Strength Index (RSI) is 59.08, which shows price neutrality. It implies that the bears and bulls are evenly matched in today's market. However, the RSI points downwards, indicating pressure from the bears and the possibility of further decline.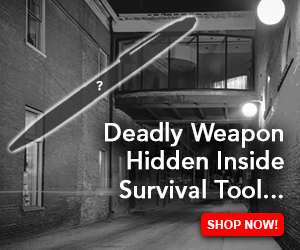 LINK's Moving Average Convergence/Divergence (MACD) is above its signal line and showing positive values, a bullish sentiment for the asset. Also, the histogram bars are green, confirming the bullish sentiment.
Chainlink (LINK) is down today as the bulls seek to rally again. However, its SMA and MACD indicate that the price will likely rise again. 
The asset will have to overcome resistance to reclaim the $8 price level it traded at earlier in the year. Expect LINK's price to increase in the coming weeks.
Recent Trends On The Chainlink Ecosystem
Interesting trends in the Chainlink ecosystem could help boost its price. Here are some of the top trends.
Chainlink Spring Hackathon 2023
The Chainlink Hackathon event will kick off on April 28 and run until June 9, 2023. It is an initiative to reward developers and give back to the growing Chainlink community. It features diverse categories such as NFTs and gaming, Artificial Intelligence (AI), DAO, and a grand prize of $25,000.
Hackathons have gained popularity across various crypto projects as developers and coders are invited to social coding events. These events unite great minds to collaborate on projects benefiting the crypto community.
Chainlink Introduces NFTFi
NFTFi is a new concept that combines NFTs and Decentralized Finance (DeFi). The aim is to add value and liquidity to the NFT market. Chainlink adopted this technology to enable NFT lending and borrowing. NFT holders can lock their digital assets as collateral to unlock liquidity for another digital asset. 
Such individuals become eligible to borrow digital assets by paying interest to lenders. This innovation highlights why Chainlink has performed well in 2023 and is set for further price increases as long as more traders gain interest and actively trade the tokens.
Featured image from Pixabay and chart from Tradingview