Multichain Wallet Bitkeep Raises $30 Million From Bitget to Strengthen Links Between Defi and Cefi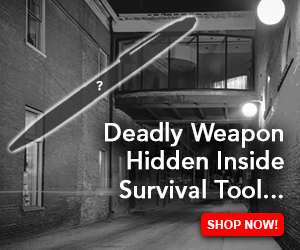 On Wednesday, the multichain wallet Bitkeep announced it raised $30 million from the crypto derivatives platform Bitget. Bitkeep now has an overall valuation of $300 million, with goals aimed at strengthening the links between decentralized finance (defi) and centralized finance (cefi).
Bitget Invests $30 Million in Bitkeep; Wallet Firm Is Now Valued at $300M

Crypto derivatives exchange Bitget has announced that it has invested $30 million in the multichain wallet company Bitkeep, making it the startup's controlling stakeholder. Bitget detailed on Wednesday that the wallet will gain access to the exchange's technology and security features. Bitkeep is a multichain wallet that allows users to connect to various defi applications and non-fungible token (NFT) projects.

Bitkeep wallet users can access blockchains like Bitcoin (BTC), Solana (SOL), Fantom (FTM), Polygon (MATIC), Tron (TRX), Heco (HT), Ethereum (ETH), Binance Smart Chain (BSC), and OEC (OKT). The wallet managed to raise $15 million in May 2022 in a finance round led by Dragonfly Capital with participation from Kucoin Ventures, A&T Capital, Foresight Ventures, Sevenx, Matrixport, Bixin Capital, Danhua Capital, Peak Capital, and YM Capital.

The latest $30 million injection from Bitget gives Bitkeep a post-capital valuation of $300 million. "This move is a win-win choice for Bitget and Bitkeep and facilitates collaborative efforts in the decentralized space and beyond," Gracy Chen, managing director at Bitget, said. "We are not only delighted to provide the team at Bitkeep with the necessary support to reinforce the security and stability of its offering services, but also excited to have such an established industry player as part of our growing ecosystem."



Bitkeep claims to have "more than 8 million users worldwide, covering 168 countries in North America, Europe, and Asia." Besides the aforementioned networks, the wallet supports 80 different blockchains and 250,000 different types of crypto assets. The wallet competes with the likes of defi and Web3 wallets like Metamask, which has over 10 million active users. Other Bitkeep competitors include wallets like Defi Swap, Zengo, Safepal, and Trust Wallet.

What do you think about Bitget's investment in Bitkeep and how do you think it will impact the multichain wallet industry? Share your thoughts about this subject in the comments section below.