North Korea Hackers Continue to Target Crypto Platforms: UN Report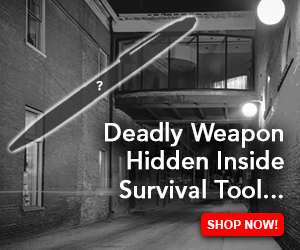 Hackers working for North Korea have continued to attack companies in the crypto space this year, according to independent sanctions monitors. Their findings, which reveal that Pyongyang proceeds with the development of its nuclear and weapons programs, will be included in a U.N. report which is to be released in the coming weeks.
North Korea Still Trying to Steal Cryptocurrency, Sanctions Experts Say
North Korea continued to produce nuclear fissile material and develop nuclear weapons in 2023, a new report prepared for a U.N. Security Council committee unveils. The document, which is yet to be officially published, has been seen by Reuters.
Its authors, independent sanctions monitors who report to the U.N. twice a year, have also established that the Democratic People's Republic of Korea (DPRK) continued to evade sanctions put in place to cut off funding for its nuclear and ballistic missile programs.
North Korea has been previously accused of conducing cyberattacks to source funds for these programs and 2022 was a record-breaking year in terms of the total amount of money that hackers allegedly affiliated with the regime in Pyongyang managed to steal — an estimated $1.7 billion. In their latest report, the monitors noted:
DPRK hackers reportedly continued to successfully target cyber cryptocurrency and other financial exchanges globally.
The hackers, believed to be working for North Korea's main foreign intelligence agency, the Reconnaissance General Bureau (RGB), "continued to use increasingly sophisticated cyber techniques to steal funds and information," the experts added.
"Companies in the cryptocurrency, defense, energy and health sectors were targeted in particular," highlights the executive summary of the report. "The DPRK continued to access the international financial system and also engaged in illicit financial operations," the sanctions monitors concluded.
Korea's Communist North has been under U.N. sanctions over its nuclear and weapons programs since 2006. While in the past, these have been unanimously strengthened, Reuters remarked that the Security Council is now deadlocked with China and Russia pushing for easing of the measures to stimulate the DPRK to return to negotiations on denuclearization.
Do you think North Korean hackers will continue to hit crypto platforms? Share your thoughts on the subject in the comments section below.