Post-Shapella Hard Fork: Ethereum Deposits Exceed Withdrawals, Wait Time Climbs, ETH Transfer Fees Jump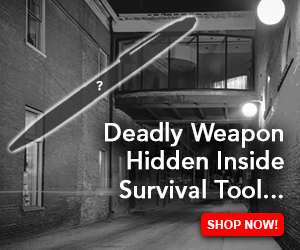 It has been a week since Ethereum's Shapella hard fork, and statistics indicate that ethereum deposits on April 18 have exceeded withdrawals for the first time since the upgrade. At present, 929,999 ether worth $1.94 billion is pending withdrawal, and over the past three days, 112,568 ether has been added to liquid staking protocols.
Just Under a Million Ether Worth Close to $2B Waits to Be Withdrawn; Average Network Fee Jumps Over $12 Per Transfer
Since the Shapella upgrade, market participants have been closely monitoring Ethereum withdrawals as there was a lot of debate in the past over whether there would be massive sell pressure on the market. However, as of April 18, 2023, that has not been the case. Ethereum (ETH) is up 9% against the U.S. dollar over the past seven days.
During the week, withdrawals and those waiting to withdraw have continued to climb, and currently, just under a million ether, or 929,999, is in line to withdraw. On Tuesday, Nansen.ai statistics show that deposits have outpaced withdrawals, a first since Shapella was implemented on April 12.
Shapella enabled ethereum stakers to withdraw both the full balance of a validator or a validator's consensus layer rewards. When a full validator removes their 32 ether, they are deactivating their validator position as a whole, while partial withdrawals allow stakers to simply withdraw rewards earned over the period they started staking.
The withdrawal queue can take days for people, and statistics currently show that some unstaking participants will wait close to 20 days to unlock their funds. On Tuesday, data showed that deposits moved above withdrawals, with ether being added to liquid staking protocols like Frax, Lido, and Rocketpool this week.
According to liquid staking metrics from defillama.com on April 15, 2023, 8,030,870 ether was locked into liquid staking derivatives platforms. As of today, that number has increased to 8,143,438 ether worth $17.10 billion using current ETH exchange rates. The total value locked (TVL) in the liquid staking protocol Lido is $12.65 billion, which has increased by 1.86% over the last seven days.
In terms of the 8.14 million ether staked, Lido accounts for 74.22% of the market share with 6,044,058 ETH staked. While Coinbase's Wrapped Staked Ether protocol shed 2.84%, Rocket Pool recorded a 4.37% increase. Seven-day metrics also show that Frax Ether's protocol TVL increased by 13.01%.
Data shows that the annual percentage rate (APR) for staking ethereum is currently 4.87%, according to token.unlocks data. Statistics indicate a jump in higher Ethereum network fees during the week, as bitinfocharts.com data shows the average Ethereum network transaction fee is 0.0059 ETH or $12.45 per transfer, while the median-sized Ethereum network transaction fee is 0.0025 ETH or $5.30 per transfer.
Etherscan.io's gas tracker tool says a high-priority transaction will get through for 51 qwei or $2.92 per transaction. An Opensea sale costs $10.10, a Uniswap v3 swap costs $26.02, and to send an ERC20 like Tether (USDT) will cost an estimated $7.63 per transfer.
Do you think the trend of increasing deposits will continue? Share your thoughts about this subject in the comments section below.