President Nayib Bukele Touts El Salvador as the 'New Land of the Free' in Vintage Americana Poster Featuring Bitcoin as Legal Tender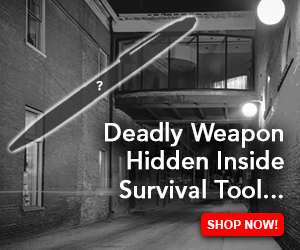 President Nayib Bukele is promoting El Salvador as the "new land of the free," as part of an invitation for foreigners to move to the Latam country. Bukele tweeted a poster in vintage American style that included several advantages that the country brings its citizen, including the adoption of bitcoin as legal tender.
EL Salvador's 'New Land of the Free' Campaign Invites People to Move in With Bitcoin as Legal Tender
President Nayib Bukele is inviting people to move to El Salvador. Bukele posted a poster in vintage American style where he depicts a classic American family in a living room, calling his country "the new land of the free," a motto usually applicable to the U.S.
The poster serves to exhibit the achievements that, according to him, his government has reached, principally in the security and monetary policy areas. The poster calls for people to move to El Salvador, explaining that there are "no fentanyl crisis," "no shootings" and "no lootings," as a product of the tight security measures that the government has taken during 2022 and 2023.
Also, the poster features the adoption of bitcoin as a legal tender, with El Salvador being the first country in the world that presents this option to tourists and residents. Also, president Bukele has made statements about easing the way of migrants by proposing to give Salvadoran citizenship via bitcoin investments.
Achievements Among Criticism
To some, the poster appears to celebrate the new face that Bukele has brought to El Salvador, making a clear comparison to what the U.S. represented back in the sixties. While heavily criticized for possible violations of human rights in its battle against gangs, Bukele has made security a priority in the country. According to reports, El Salvador finished 2022 with its homicide rate plummeting by 56.8%. Also, Bukele celebrated a milestone of 300 days without homicides on February 14.
However, to get to this point, Bukele had to establish an exception state, with curfews for the population while waging an all-out war with the Maras Salvatruchas, the biggest national gang, since March 2022.
In the poster, great weather and beaches are also promoted. Bukele had stated before that the recovery of tourism in the country, one of the fastest in the world after the Covid-19 pandemic, was in part thanks to the inclusion of bitcoin in the economy of the country and also because of surf.
Bukele has also announced significant investments in landmark beaches like El Zonte, known as Bitcoin Beach due to its adoption. In August, the Salvadoran government destined an investment of $203 million to build support infrastructure for the region including a new drainage system, bridges, and bicycle roads.
What do you think about Bukele's 'new land of the free' poster? Tell us in the comments section below.