Report Claims Bitcoin Price Rally Will Continue, What's Next?
Bitcoin has been on an uptrend in the last few days, rallying above the $30,000 mark. According to a Bloomberg report, Bank of America strategists, Alkesh Shah and Andrew Moss, believe the rally will continue in 2023. 
They stated that the recent flow of funds between exchanges and personal crypto wallets backed up their Bitcoin price forecasts. The analysts attributed the movement of tokens from exchanges to concerns over regulatory pressure on digital platforms.
Before April 4, $368 million in BTC tokens were transferred to personal wallets. This transfer is the second-largest net bitcoin outflow for crypto exchanges in 2023. 
The strategists believe that the current trend reflects a decrease in sell pressure. They noted that investors move tokens from exchanges to personal wallets when they plan on holding them.
What Lies Ahead For Bitcoin?
Bitcoin shows a red candle on the daily chart as the bears seek to drive its price down. It is trading above its 50-day and 200-day Simple Moving Averages (SMA), a short and long-term bullish sentiment.
Related Reading: LUNC: Unveiling Terra Classic NFTs That Could Spark A Price Resurgence
Bitcoin is trading above the $29,410 resistance level, indicating the possibility of a further increase for the asset. Its Relative Strength Index (RSI) is 68.42, close to the overbought region of 70. The RSI was above 70 yesterday, indicating that the asset is overbought, leading to a slight retracement today. 
BTC's Moving Average Convergence/Divergence (MACD) is rising above its signal line and showing positive values. This is also a bullish sentiment for the apex cryptocurrency.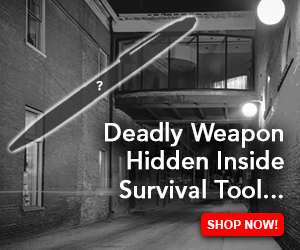 Bitcoin price surges on the chart l BTCUSDT on Tradingview.comBitcoin has turned its resistance levels into support, indicating that it will likely form higher highs on the daily chart. Expect Bitcoin to trade above $30,000 in the coming days after a brief retracement. 
Other Analysts Share Thoughts On BTC
On Twitter earlier this week, Peter Brandt predicted a breakout for Bitcoin. From his chart structure, the analyst predicted that BTC would sustain its uptrend.
Mike Novogratz, CEO of Galaxy Digital, also shared similar sentiments, which he revealed in a recent CNBC interview. He believes the rally is fueled by the crypto community, not institutional investors.
Novogratz explained further that the adoption cycle always accelerates when the price increases. He dismissed allegations of market manipulation, stating that it is difficult to manipulate large-cap assets like Bitcoin and Ether. 
According to Novogratz, it is almost impossible to sway a $1 trillion market, but common with smaller crypto projects. He believes the market has shown resilience despite regulatory hiccups such as the Wells notices handed to Coinbase and Paxos. 
Also, he stated that BTC's previous decline from $60,000 stemmed from the aggressive interest rate policy adopted by Jerome Powell, the Federal Reserve Chairman.
Featured image from Pixabay and chart from Tradingview.com