Report: US Revenue Collector IRS to Send Four Crypto Crime Investigation Agents Abroad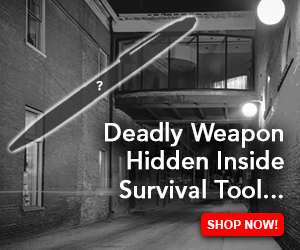 The Internal Revenue Service (IRS) is planning to send investigators to four countries where they are expected to tackle the use of crypto and decentralized finance products in global financial and tax crimes. According to the tax collector's spokesperson, the IRS will be able to determine the success of the pilot program by rating the investigators' "ability to work cooperatively" with global law enforcement bodies.
IRS to Help Foreign Law Enforcement Agencies
The United States Internal Revenue Service (IRS) is set to send four agents specializing in cyber and crypto crime to Australia, Colombia, Germany, and Singapore, a Techcrunch report has said. According to the report, the four agents' secondment is part of the revenue collection body's pilot program that will run between June and September 2023.
Carissa Cutrell, an IRS spokesperson, is quoted in the report stating that the four agents' mission is "to help combat the use of cryptocurrency, decentralized finance and mixing services in international financial and tax crimes." Cutrell also spoke about the revenue service's likely plans once the 120-day pilot program comes to an end. She said:
Success [of the pilot program] will hinge on the attachés' ability to work cooperatively and train our foreign law enforcement counterparts, and build leads for criminal investigations.
Meanwhile, Chris Janczewski, a former special agent in the IRS-CI Cyber Crimes Unit, is quoted in the same report asserting that the U.S. revenue collector's growing presence abroad would help simplify international investigations. In the past few years, agents from IRS-CI Cyber Crimes Unit have helped to bring to book the alleged criminal that ran the drug and hacking services marketplace Alphabay. The agents also played a role in the takedown of a marketplace for stolen social security numbers.
Yet despite the IRS-CI Cyber Crimes Unit's expertise in tracking and taking down cybercriminals, the U.S. revenue collector has only had one investigator stationed abroad, in The Hague, Netherlands. However, by sending the four agents, the U.S. agency will realize even better benefits, Guy Ficco, the IRS' executive director for global operations policy and support for IRS-CI, is quoted as stating.
What are your thoughts on this story? Let us know what you think in the comments section below.