SEC Charges Crypto Exchange Bittrex With Operating Unregistered Exchange, Broker, and Clearing Agency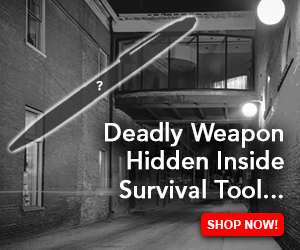 After the report revealing that the cryptocurrency exchange Bittrex had received a Wells Notice from the U.S. Securities and Exchange Commission (SEC), the securities regulator charged Bittrex and the company's CEO on April 17 for "operating an unregistered exchange, broker, and clearing agency."
Following the Wells Notice, SEC Charges Bittrex for Violating Federal Laws
On Monday, the U.S. Securities and Exchange Commission (SEC) charged another cryptocurrency exchange, accusing the trading platform Bittrex of operating "an unregistered national securities exchange, broker, and clearing agency." Since 2014, Bittrex allegedly sold crypto assets that were "offered and sold as securities." The SEC's complaint was filed in the U.S. District Court for the Western District of Washington.
The SEC further alleged that Bittrex Global should have registered the exchange, and the regulator claims the two entities leveraged a "shared order book." The complaint also notes that Bittrex should have registered as a clearing agency and a broker. "[Bittrex] regularly engaged in the business of effecting transactions for the accounts of others in crypto assets that were offered and sold as securities," the SEC's complaint insists.
"Today we're holding Bittrex accountable for its noncompliance," SEC chair Gary Gensler wrote in a statement on Monday. "Today's action, yet again, makes plain that the crypto markets suffer from a lack of regulatory compliance, not a lack of regulatory clarity. "As alleged in our complaint, Bittrex and issuers that it worked with knew the rules that applied to them but went to great lengths to evade them by directing issuer-applicants to 'scrub' offering materials of information indicating that certain crypto assets were securities."
The SEC chairman added:
Further, Bittrex, as alleged, failed to register and comply with U.S. securities laws as an exchange, broker-dealer, and clearing agency. Cosmetic alterations did nothing to change the underlying economic realities of the offerings and Bittrex's conduct.
The SEC's complaint follows the recent news that Bittrex received a Wells notice informing the cryptocurrency exchange of possible enforcement action. Bittrex's general counsel, David Maria, told the Wall Street Journal that if the SEC decided to sue the firm, the exchange would contest the action in court unless the regulator "presented a reasonable settlement offer." At the time of writing, the SEC's complaint doesn't offer any settlement, and the court filing says a "jury trial [is] demanded." In addition to the cryptocurrency exchange Bittrex Global, the company's CEO, William Hiroaki Shihara, is also named in the case.
What are your thoughts on the SEC's latest enforcement action against Bittrex, and do you think it will lead to increased regulatory scrutiny in the cryptocurrency industry? Share your thoughts in the comments section below.