SEC Hands Coinbase A 'Wells Notice;' Coinbase Rebukes
Flagship cryptocurrency exchange Coinbase has stood the test of time through bear and bull markets alike. Like it or not, Coinbase lives on a short list of exchanges that have been around for over a decade.
This week, the exchange revealed that they have been issued a 'Wells notice' from the SEC, a signal of growing action from the U.S. enforcement bureau that continues to show hesitancy in adapting crypto-friendly policies. Historically, Wells notices typically serve as a concluding pillar in an SEC investigation, and often signal incoming enforcement.
SEC Notice: Coinbase Expresses Frustration
The notice was made public by Coinbase through a blog post published on Wednesday, amplified through a tweet thread from the exchange's Chief Legal Officer, Paul Grewal. The blog post notes that the SEC is focused on a few of the exchange's primary product offerings, including staking service Earn, institutional arm Prime, and the exchange's consumer-facing Wallet product.
The firm goes on to explain that they are "prepared for this disappointing development," despite seemingly uncertain roads ahead. Nonetheless, Coinbase emphasizes that product offerings are unchanged, and doubles down on a sentiment that has been often echoed by many exchanges: "we welcome a legal process to provide the clarity we have been advocating for and to demonstrate that the SEC simply has not been fair or reasonable when it comes to its engagement on digital assets."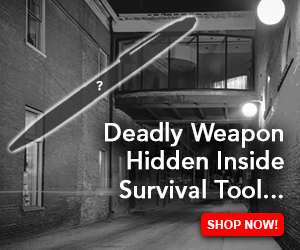 The SEC's Growing List Of Targets
This news shouldn't surprise many. In recent days, we've seen the SEC also unleash securities law violations against Tron's Justin Sun and celebrities like Lindsey Lohan.
It's been a long back and forth between Coinbase and the SEC, with the exchange just sending a letter to the commission in recent days. Earlier this year, the SEC sent a similar Wells notice to Paxos, issuers of stablecoin BUSD, and many believe that stablecoins are a point of emphasis for the commission. This move led Jesse Powell, co-founder and CEO of fellow long-time crypto exchange Kraken, to express that regulators in the U.S. are the main hindrance to crypto's growth.
It's uncertain where we head from here; while historically, a sample set from just under 1,000 cases between 2011 and 2013 reflects that approximately 80% of issued Wells notices have resulted in tangible charges. However, a lot has changed in the past decade, and new SEC leadership under head Gary Gensler haven't supplied much inspiration to crypto advocates that effective policy is en route. In the meantime, Coinbase maintains that they do not offer securities to customers.