Shiba Inu Trails Dogecoin With 9% Rally – Will SHIB See Further Gains?
Shiba Inu is doing really well in the world of meme cryptocurrencies. In the last week, its value has gone up a lot more than other cryptocurrencies.
Coingecko data shows SHIB's value has soared to $0.00001136, increasing 8.5% in the last seven days, though it did poorly in the last 24 hours. The meme coin is up 3.2% in the last two weeks.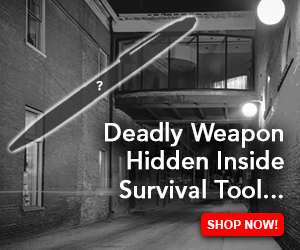 However, despite its impressive performance, SHIB's gains fall short compared to its meme competitors. Dogecoin, for instance, made leaps and bounds, skyrocketing over 30% during the same period.
The question on everyone's minds now is, will SHIB continue its relentless climb, keeping pace with the mighty DOGE?

Shiba Inu Price Pulled Up As Dogecoin Rallies
The catalyst for SHIB's incredible surge came when Elon Musk, the self-proclaimed "Dogefather", wielded his Twitter influence and replaced the social media platform's iconic blue bird logo with SHIB's legendary Shiba Inu symbol. From that moment on, SHIB's price saw a steady climb. 
Despite not holding any SHIB himself, Musk's influence has been known to affect the price of both DOGE and SHIB. 
Over the years, these two meme cryptocurrencies have exhibited a history of responding to each other's movements, with one coin's price increase often leading to a surge in the other's value. As such, any action taken by Musk in relation to DOGE has the potential to indirectly affect SHIB's performance, and vice versa.
Where Will Shiba Inu Go From Here?
Based on data from TradingView, SHIB has shown positive price movement in the short term, with a gain of 1.60% in just one day and a strong upward trend of 9.09% in the past week. However, in the medium-term perspective, SHIB's growth has been more modest, with a gain of 2.70% over the last month and 1.97% over the past six months.
On the bright side, the year-to-date performance of SHIB has been impressive, with a gain of 41.44%, indicating that the overall trend for SHIB is upward. However, it is important to note that SHIB has experienced significant volatility, as seen in its drastic one-year loss of 56.90%.
Despite its volatility, SHIB has shown a positive price trend over the last five years, with a gain of 14%. It is also worth mentioning that SHIB is a relatively new cryptocurrency, having only been launched in 2020, and so it's still too early to determine its long-term potential.
Overall, the short-term and year-to-date performance of SHIB has been positive, suggesting a strong bullish trend. However, it's important to keep in mind that SHIB's volatility and overall market trends could influence its future price movements.
-Featured image from Jason Edwards/Getty Images