Silk Road Hacker Sentenced to a Year in Prison for Wire Fraud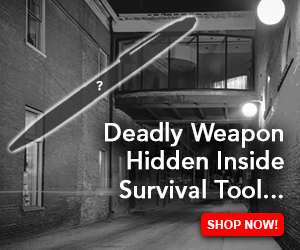 On April 14, 2023, the Department of Justice (DOJ) for the Southern District of New York revealed that the hacker responsible for the Silk Road marketplace breach had been sentenced to a year in prison for wire fraud charges. James Zhong stole more than 50,000 bitcoin from the darknet marketplace (DNM) in September 2012. DOJ attorney Damian Williams stated that Zhong had utilized a bitcoin mixing service, an international cryptocurrency exchange, and "an impressive array of technological tools to frustrate tracing efforts."
Officials Seize Bitcoin, Precious Metals, and Firm With Ties to Substantial Real Estate in Silk Road Investigation
After a court filing detailed the U.S. government's intentions to sell 41,000 seized bitcoin (BTC) this calendar year and the sale of 9,861.1707894 BTC that occurred on March 14, 2023, James Zhong was sentenced to a year in prison by U.S. District Judge Paul G. Gardephe, as revealed by New York's DOJ.
Zhong had utilized an elusive scheme to steal from the Silk Road DNM, creating nine Silk Road accounts and triggering 140 transactions that tricked the DNM's withdrawal system into releasing 50,000 BTC to addresses under his control.
Interestingly, Zhong never used Silk Road for its intended purpose, and the fake accounts were created solely for the purpose of executing the hack. Investigators estimate that it took approximately 200 to 2,000 BTC to obtain a net total of over 50,000 BTC.
In addition, years later, Zhong obtained 50,000 bitcoin cash (BCH) when Bitcoin was forked in August 2017, and he exchanged all the BCH using an overseas cryptocurrency exchange for 3,500 BTC after the fork. The funds were discovered at Zhong's residence in Gainesville, Georgia, in an underground floor safe submerged in blankets and a Cheetos popcorn tin.
Federal authorities seized approximately 51,351.89785803 bitcoin on three separate occasions, a stash of precious metals, and $661,900 in cash. Additionally, officials took Zhong's 80% interest in RE&D Investments, a Memphis firm with substantial real estate holdings.
The 32-year-old Zhong pleaded guilty to wire fraud, and aside from New York's DOJ, the case involved the Internal Revenue Service (IRS), the Criminal Investigation's Western Cyber Crimes Unit of the Los Angeles Field Office, and the Athens-Clarke County Police Department.
What do you think the implications of this case will be for future cryptocurrency-related crimes? Share your thoughts about this subject in the comments section below.