Solana NFT Trading Volume Declines Following y00ts Migration To Polygon
Solana has experienced a major decline in its NFTs trading volumes following the massive migration of y00ts NFT collection to Polygon. The process began earlier in the week and has seen more than 70% of the NFT holders move to Polygon in the largest migration between two blockchains. 
y00ts Migrates To Polygon 
Last December, DeLabs Studios, the company behind y00ts and DeGods, Solana's flagship NFT collections, announced its intention to migrate to Polygon and Ethereum, respectively. 
At the time, the decision caused massive debate among holders as the collections were seen as distinct to the Solana ecosystem. However, DeLabs justified the action as a move towards making the collections the biggest in the crypto industry. 
In order to encourage holders to follow the migration process, DeLabs announced a full refund of network costs within the first 24 hours. Furthermore, holders received a reward of 5 USDC for each y00ts listed on Magic Eden and not having to pay any transaction fees on the collection for a month. 
Related Reading: Monero Price Stagnates, How Soon Will It Cross This Obstacle?
The migration was expected not to affect the volumes on the Solana. However, the opposite has occurred in recent days. According to data from Magic Eden and OpenSea, about 11,600 NFTs out of the 15,000 y00ts collection had been migrated to Polygon.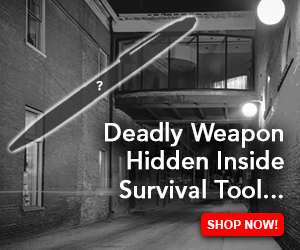 The floor price of 1.7 ETH represents about $36 million, making it the biggest migration of a collection of NFTs between two blockchains. 
The context of the migration has also come under scrutiny following news that Polygon paid $3 million grant to DeLabs Studio. However Rohun Vora, head of Delabs refuted this claim by insisting that several major companies – like Nike and Starbucks – have chosen Polygon. 
Related Reading: Bitcoin (BTC) To Tap Into $30,000 Region Before A Slow Down, Here's Why
Solana Loses Ground In NFTs Race
The migration of two of the biggest NFT collections from Solana is a major turning point in the NFTs war. Solana had previously been viewed by many crypto enthusiasts as the most likely to dethrone Ethereum as the leading NFT blockchain. 
Its low transaction fees and high scalability had been tabled as an alternative to Ethereum but the awaited flippening has yet to happen. This is because Solana has been plagued by network outages, processing problems and technical issues since its launch. 
In addition, the Solana Foundation was heavily backed by FTX and Alameda Research. The bankruptcy of the two entities has had a devastating effect on the blockchain and investors have gradually left the ship. 
The development of Layer-2 blockchains like Polygon and Arbitrium has made Ethereum attractive as users can launch NFTs for low transaction fees. 
Featured Image from Unsplash, Charts from Tradingview and Coingecko.