Space and Time and Microsoft Make Blockchain Data Accessible on Azure Marketplace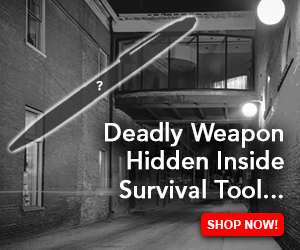 PRESS RELEASE. Seattle, WA, April 19, 2023 — Space and Time and Microsoft announce that developers can now deploy the Space and Time data warehouse directly from the Microsoft Azure Marketplace, an online store providing applications and services for use on Azure. The one-click deployment provides customers with an accelerated on-ramp to easily access, manage and perform analytics on blockchain-native data.
As a leader in intelligent computing and AI, Microsoft is committed to supporting its customers and partners with their business needs, including Web3 scenarios and use cases. In September 2022, Microsoft's venture capital fund, M12, led a funding round for Space and Time. The one-click deployment of Space and Time on the Azure Marketplace provides developers with a trustless intermediary to quickly and easily onboard large volumes of enterprise data to smart contracts, as well as new use cases for indexed blockchain data.
"At Microsoft, we are empowering growth across emerging markets—including blockchain and distributed data. Together, Microsoft Azure and Space and Time will provide developers with the tools they need to build the next generation of blockchain use cases," said Kathleen Mitford, CVP of Global Industry Marketing.
The integration allows businesses to leverage the benefits of a decentralized data warehouse without rearchitecting their existing infrastructure, enabling enterprises to build on the blockchain without sacrificing compute power or security. The comprehensive Microsoft Azure cloud services and industry-leading identity and security capabilities provide a trusted set of services and tools to develop Web3 applications in this new era of ubiquitous computing.
Space and Time, a leader in Web3 data warehousing, joins real-time data indexed from major blockchains with customer-provided off-chain datasets. The Space and Time hybrid transactional and analytic (HTAP) data warehouse comes pre-loaded with real-time indexed blockchain data, provided for free.
The one-click deployment enables customers to easily integrate the Space and Time data warehouse with their existing enterprise infrastructure. Connecting blockchain data to Azure compute will generate new use cases for base-layer blockchains and developers of decentralized applications.
"The need for verifiable data across blockchains, enterprises and AI has never been more important. We provide enterprises with the ability to integrate blockchain data into their applications and business processes, which is critical for both customer growth and enabling responsible data stewards," said Space and Time CEO and Co-Founder Nate Holiday. "We're excited to extend our partnership with Microsoft to bridge enterprise data assets with blockchain and AI innovation."
About Microsoft
Microsoft (Nasdaq "MSFT" @microsoft) enables digital transformation for the era of an intelligent cloud and an intelligent edge. Its mission is to empower every person and every organization on the planet to achieve more. https://www.microsoft.com/
About Space and Time
Space and Time is the first Web3-native decentralized data warehouse that joins tamperproof on-chain and off-chain data to deliver enterprise use cases to smart contracts. Space and Time has developed a novel cryptography called Proof of SQL℠ that allows developers to connect analytics directly to smart contracts, opening up a wealth of powerful new use cases and business logic on blockchain technology. Space and Time is built from the ground up as a multichain data platform for developers in financial services, gaming, DeFi, or any project requiring verifiable data across enterprise, blockchain and AI.
For more information, visit: Website | Twitter | Discord | Telegram | LinkedIn | YouTube
For media inquiries, please contact: Spencer Reeves, marketing@spaceandtime.io
---
This is a press release. Readers should do their own due diligence before taking any actions related to the promoted company or any of its affiliates or services. Bitcoin.com is not responsible, directly or indirectly, for any damage or loss caused or alleged to be caused by or in connection with the use of or reliance on any content, goods or services mentioned in the press release.