This Bullish Bitcoin Technical Signal Suggests The Bottom Is In
Bitcoin price is currently trading at $28,000 only a week after retesting below $20,000 – potentially leaving that price range behind forever.
The powerful, more than 30% one-week rally has brought the top cryptocurrency to a bullish technical level that in the past only was reached after a bear market bottom was put in.
Bitcoin Shows Sudden Strength Amid Banking Sector Crisis
After gradually building a potential base following the FTX collapse, Bitcoin is suddenly showing serious strength compared to the rest of the financial world. It is even outperforming altcoins, in the face of a brand new narrative: BTC versus banks. The banking sector is in crisis, but this is what Bitcoin was built for.
Since the situation started, the top cryptocurrency by market cap is up more than 30% – and it only took a week to get there. The sudden strength has caused BTCUSD to pass a crucial level of on the Relative Strength Index. Breaking back above the level in the past always put in the bottom in hindsight.
BTCUSD 2W RSI Gives Signal That Ends The Bear Market
According to the chart pictured below, BTCUSD 2-week RSI has reached a reading above 54, passing above the mid-point of the technical indicator. The Relative Strength Index is a momentum oscillator used to tell traders if an asset is overbought or oversold. Readings above 70 indicate overbought conditions, while readings below 30 suggest the market is oversold.
More importantly to this chart, price action passing above the middle-point of the RSI at a reading of 50 suggests that momentum is increasing. In Bitcoin and other cryptocurrencies, once trending, the RSI can stay elevated for extended periods, or repeatedly push into overbought conditions without a major, trend-altering correction. That signal is now back, and in the next section we'll more closely examine what that means.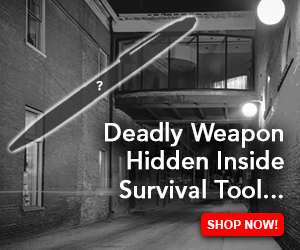 Why An Extended Rally Is Likely Above This Key Level
In the chart above, each time 50 on the 2-week Relative Strength Index was broken through from below, it signaled the end of the bear market in crypto and an extended rally in Bitcoin.
The first signal in 2012 resulted in 18,000% ROI after the RSI passed above 50. The second in the series in 2015 added another 6,000% to the signal's success rate. The third in 2019 did 600% after the signal appeared. What will it do in 2023?
#Bitcoin 2-Week Relative Strength Index rising above 50 has typically ended crypto winter and began a new uptrend. pic.twitter.com/MuouS9jTFH

— Tony "The Bull" (@tonythebullBTC) March 21, 2023