Time To Pay Attention: Bitcoin Reaches "Logical" Level
Bitcoin price is experiencing one of its more significant corrections since the trend began to change directions. 
According to the creator of the Bollinger Bands, it's once again "time to pay attention" — this time because BTCUSD has pulled back to a "logical" level. 
Bitcoin Begins Pullback To Logical Level
Bitcoin reached almost double from current bear market lows, nearly convincing the crypto community a new bullish trend had begun. With BTCUSD now down more than 10% from local highs, fear is already back on the air in a major way. 
Bulls are now all but silent, after just recently declaring the bull market has returned. Bears are already celebrating the correction as continuation of the bearish trend getting underway.
More tactical technicians, like John Bollinger, simply believe it's "time to pay attention," and haven't yet taken a side. The quote has become a bit of a catchphrase for the creator of the Bollinger Bands. But what exactly is he talking about?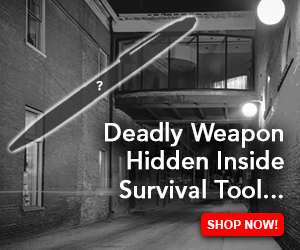 All About The Bollinger Bands
The Bollinger Bands are a volatility measuring tool. The tool's creator recently pointed out an expansion after a lengthy phase or narrowing. This behavior is referred to as a "squeeze" and suggests an uptick in volatility is ahead. Which is precisely what we are witnessing now. 
Volatility is the measure of price dispersion across a timeframe, and after very little movement, BTCUSD is like a rollercoaster once again. Ups and downs are par for the course.
The Bollinger Bands are made up of a 20-period simple moving average (SMA), to where price pulled back to and has now broken below. The upper and lower bands are set at two standard deviations of the SMA.
The next logical level to look for support would be the lower band, located at around $27,000. Once Bitcoin hits the level it could continue downward with strength or snap back to the top of the band. 
One thing is for sure, the tool predicting volatility was accurate. Now it's time to pay attention.
As a journalist I often cover the greatest calls by the best in the biz.

As a trader, I never forget the corresponding price action, allowing me to learn at every turn.

Same vibes. Pay attention. pic.twitter.com/cbpjaK9Ntd

— Tony "The Bull" (@tonythebullBTC) April 20, 2023