Tokenizing Stocks, Bonds And Others Could Boost Capital Markets' Efficiency: BlackRock CEO
Blockchain has brought a lot of changes to the financial industry. It first facilitated the entry of digital currencies such as Bitcoin, Ethereum, and others. It also improved many aspects, including insurance, money laundering protection, supply chain management, capital markets, trade finance, etc.
Technology has also boosted the efficiency of other industries such as health, education, automotive, manufacturing, legal, etc. 
As the years go by, more use cases will emerge, further pushing blockchain adoption. For instance, BlackRock's CEO Larry Fink recently suggested tokenizing asset classes such as stocks, bonds, etc. Fink believes that digital asset technologies could boost efficiency in the capital markets.
BlackRock CEO Sees Tokenization As Necessary For Two Reasons 
Fink pointed out two things tokenization could do for the capital market. First, the chief executive officer stated that the strategy could make the capital market more efficient than it is now. Also, tokenization could give more investors access to the markets. 
Fink disclosed in an annual letter to investors that BlackRock is exploring opportunities in the digital asset sector. He pointed out that the company's main interest lies in tokenizing bonds and stocks and how permissioned blockchains work. 
Finks believes the digital asset industry offers more than Bitcoin issuance, investment, and trading. Further, he stated that many more developments are taking place beyond the widespread crypto usage. 
Fink believes that digital payment usage is overgrowing, and even the collapse of top firms like FTX hasn't dampened the enthusiasm. As such, more innovative applications could one day emerge from the digital space to support the asset management industry.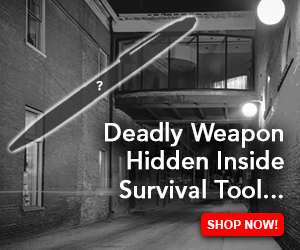 In Fink's statements, some technologies, like tokenization, could drive efficiency in the capital markets, improve investor access and shorten value chains. 
Some Countries Already At The Frontlines: Larry Fink
Notably, Fink pointed out that some countries are already exploring opportunities in the digital space. BlackRock CEO mentioned that emerging markets such as Africa, Brazil, and India are recording more advancements in financial inclusion and payment systems. As such, these markets record low costs of transactions and more financial inclusion.
But while these places push for more innovative approaches, developed markets like the US lag behind in payment innovation. In his words, these markets continue operating under higher costs of payments. 
Even though the BankRock CEO supports tokenization and other aspects, he still believes that regulation is necessary for the industry. Fink believes that clear rules will enable investors to understand the risks they face in crypto investments. 
Notably, the US regulators have continued pushing for a regulatory-compliant crypto industry. Some recent enforcement actions on firms have shown dedication to protecting investors' interests while navigating the space.
Featured image from Pixabay and chart from Tradingview.com