Uniswap Ventures into NFT Trading After Acquiring Genie Marketplace
The deal is marked by an on-going Uniswap USD coin (USDC) airdrop to Genie users who have transacted on the marketplace more than once before 15th April 2022.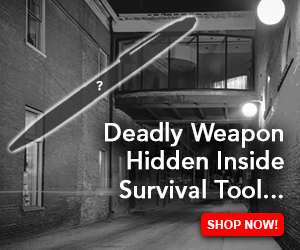 In June 2022, Uniswap Labs announced its entry into the NFT trading space through the acquisition of Genie NFT marketplace aggregator. This move enables Uniswap to add NFT functionality in its web app further expanding its product range through aiding purchase and selling of NFTs across major marketplaces.
Further, by bringing Genie marketplace onboard to the decentralized crypto trading protocol, cements Uniswap's position in the web3 ecosystem through its integration of NFTs into the labs developer APIs and widgets. Ultimately, this entry of the world's leading decentralized exchange into the NFT market will eat into the market share of other NFT marketplaces. More so, propelled by Uniswap's aiding developers to integrate directly into a market leading crypto exchange.
As it is with the Uniswap culture, the decentralized exchange is running an USD Coin (USDC) airdrop to Genie users to celebrate and welcome them to the Uniswap Lab community. Individuals eligible in this airdrop must have used the Genie marketplace more than once before 15th April 2022 or hold GENIE; the GEM NFT. The airdrop kicked off in August and users have unto 12 months to place their claim. Individuals interested in placing their USDC Uniswap airdrop can follow steps below:
Visit the Dune portal here
Input your address (with '0x') in the "Search…" field
If there's any result, then you are eligible for the airdrop, enjoy.
Alternatively head over here to place your claim.
The news about Uniswap acquisition of Genie comes less than five months after OpenSea yet another NFT marketplace acquired Genie's competitor Gem. Worth noting Genie founded in 2021, allows users to buy NFTs across various marketplaces in a single purchase. Dune Analytics by the time of acquisition noted that Genie had over 18,000 transactions trading $14.2 million an equivalent of 8,050.
"We see NFTs as another format for value in the growing digital economy—not a separate ecosystem from ERC20s—and they're already an important gateway to web3," wrote the team in a June 21 memo.
In May 2022, the decentralized exchange topped the $1 trillion trading volume mark since its launch in 2018. Additionally, Uniswap is the king of the decentralized exchanges ecosystem with its total value locked (TVL) standing at $6.46 billion which is an increase 24.6% in August compared to July 2022.
Do not miss out from this huge Uniswap airdrop. Head over here to make your claim today or for more information chat the team on Discord.