US Lawmaker Introducing Legislation to Remove SEC Chairman Due to 'Long Series of Abuses'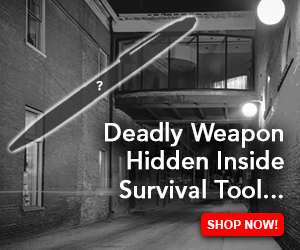 A U.S. lawmaker has announced that he is introducing legislation to remove the Securities and Exchange Commission (SEC) chairman in order to "correct a long series of abuses." The SEC, under Chair Gary Gensler, has been heavily criticized for its enforcement-centric approach to regulating the crypto industry.
Lawmaker Seeks to Remove SEC's Chairman
U.S. Congressman Warren Davidson (R-OH) has revealed that he is introducing legislation to remove the chairman of the U.S. Securities and Exchange Commission (SEC). The lawmaker from Ohio tweeted Friday:
To correct a long series of abuses, I am introducing legislation that removes the chairman of the Securities and Exchange Commission and replaces the role with an Executive Director that reports to the Board (where authority resides). Former chairs of the SEC are ineligible.
Rep. Davidson's tweet was in response to a statement by SEC Commissioner Hester Peirce, published Friday, regarding crypto regulation after the securities watchdog reopened a 30-day public comment period for an amendment to the regulatory definition of "exchange" to include decentralized finance (defi) platforms under the SEC's control.
"Today's Commission tells entrepreneurs trying to do new things in our markets to come in and register," Peirce wrote. "When entrepreneurs find they cannot, the Commission dismisses the possibility of making practical adjustments to our registration framework to help entrepreneurs register, and instead rewards their good faith with an enforcement action." The pro-crypto commissioner, who is also known in the crypto space as "Crypto Mom," further stressed:
Today's Commission treats the notice-and-comment rulemaking process not as a conversation, but as a threat.
Besides Commissioner Peirce, many have criticized SEC Chairman Gary Gensler for his enforcement-centric approach to crypto regulation. Congressman Davidson and several other lawmakers have repeatedly urged the securities regulator to stop stifling innovation and crippling the crypto industry.
The securities watchdog has recently ramped up its enforcement actions against cryptocurrency firms. On Monday, the SEC charged crypto exchange Bittrex with violations of securities laws. The agency also recently charged Kraken over its staking program and sent a Wells notice about potential violations to Coinbase.
Do you think the SEC chairman should be removed? Let us know in the comments section below.