US Senator Calls for Investigation Into Bank Failures — Says Fed Chair Powell 'Bears Direct Responsibility'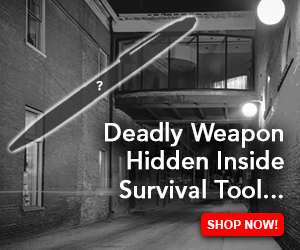 U.S. Senator Elizabeth Warren has called for a "thorough, independent investigation of the causes" that led to the failure of Silicon Valley Bank (SVB) and Signature Bank. She alleges that Federal Reserve Chairman Jerome Powell "bears direct responsibility" for regulatory and supervisory issues involving the two banks.
Senator Elizabeth Warren Calls for Independent Investigation Into Bank Failures
U.S. Senator Elizabeth Warren (D-MA) called for an investigation into the recent collapse of major banks in a March 18 letter to the Treasury Department's deputy inspector general, the Federal Deposit Insurance Corporation (FDIC)'s acting inspector general, and the Federal Reserve Board's inspector general.
"I am writing to ask that you immediately open a thorough, independent investigation of the causes of the bank management and regulatory and supervisory problems that resulted in this month's failure of Silicon Valley Bank (SVB) and Signature Bank and deliver preliminary results within 30 days," the senator from Massachusetts wrote. SVB was closed down by regulators on March 10 while Signature Bank was seized by the New York State Department of Financial Services a couple of days later.
Warren stressed:
These failures were extraordinary events: they were the second- and third-largest bank failures in the nation's history.
She added that "until the Treasury Department, in consultation with the Federal Reserve and Federal Deposit Insurance Corporation (FDIC), determined them to be 'systemic risk' and intervened to guarantee billions of dollars of deposits," these bank failures "threatened economic contagion and severe damage to the banking and financial systems."
While noting that "The bank's executives, who took unnecessary risks or failed to hedge against entirely foreseeable threats, must be held accountable for these failures," Warren claimed that "this mismanagement was allowed to occur because of a series of failures by lawmakers and regulators."
She further alleged that Congress and former U.S. President Donald Trump "weakened" the Dodd-Frank Act and allowed banks like Silicon Valley Bank and Signature Bank "to evade key rules and regulations."
In addition, the lawmaker said the Federal Reserve under Chair Jerome Powell "initiated regulatory rollbacks," and the banks' supervisors, particularly the Federal Reserve Bank of San Francisco that oversaw Silicon Valley Bank, "missed or ignored key signals about the impending failure." Warren emphasized: "These regulatory rollbacks created an environment in which failure was inevitable."
Senator Warren additionally told inspectors general:
It is also critical that your investigation be completely independent and free of influence from the bank executives or regulators that were responsible for action that led to these bank failures.
"I am particularly concerned that you avoid any interference from Fed Chair Jerome Powell, who bears direct responsibility for — and has a long record of failure involving — regulatory and supervisory matters involving these two banks," she cautioned.
Moreover, Warren wrote: "Chair Powell muzzled regulators from any public mention of the regulatory failures that occurred under his watch. If these reports were true, they would reveal outrageous and inappropriate interventions by Chair Powell."
In an interview with NBC News Sunday, Senator Warren further slammed the Federal Reserve chairman, stating:
He has had two jobs. One is to deal with monetary policy. One is to deal with regulation. He has failed at both … Look, I don't think he should be chairman of the Federal Reserve.
Warren also recently blamed Silvergate Bank's failure on crypto risks and claimed that Signature Bank collapsed because it embraced crypto clients without sufficient safeguards.
What do you think about Senator Elizabeth Warren calling for an independent investigation into recent bank failures and holding Fed Chair Jerome Powell accountable? Let us know in the comments section below.