US Treasury to Attempt Coercing European Countries Into Implementing Sanctions Against Russia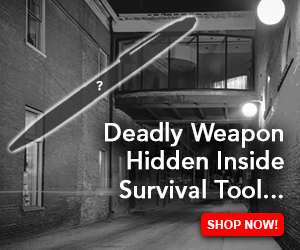 Officials of the U.S. Treasury Department will travel to Europe this month with the objective of getting more countries to apply punitive actions against Russia. The tour, which includes visits to Switzerland, Italy, and Germany, aims to stop the material support companies in these states provide Russia, threatening to cut trade if they don't comply.
US Treasury to Demand Implementation of Sanctions Against Russia in Europe
The U.S. government is seeking to forcefully disable the trade relations that Russia still has with companies and countries in Europe. According to AP, two officials of the U.S. Treasury Department will travel to Europe later this month to stop European countries from providing any kind of support to the Russian Federation.
Treasury officials Liz Rosenberg and Brian Nelson will embark on a tour that will include stops in Italy, Switzerland, and Germany. They will meet companies and financial institutions to try to coerce them into cutting ties with Russia or face a blockage of their trading activities with countries representing 50% of the global economy.
The tour will also include Kazakhstan, with the objective of stopping the country's provision of material or intelligence services to Russia.
Division on Sanctions and Effectiveness
While U.S. officials and politicians tout the slow growth of Russia as a result of economic sanctions, analysts claim the measures have been counterproductive for the United States, pushing other nations to find and promote alternatives to the U.S. dollar in international markets.
Russia has managed to sidestep some of these sanctions by diverting its production to different markets that have been neutral in applying them. For example, Russia is now selling oil to India using the Dubai benchmark, with a price that is higher than the $60 limit imposed by G7 countries and the European Union on December 3, to limit the revenue of the country.
French President Emmanuel Macron has recently clarified his stance on the role of Europe in these matters. For him, the European Union often gets caught in third-party affairs, being considered by other countries as "America's followers," something that does not allow the bloc to achieve strategic autonomy.
However, President Joe Biden has extended a series of sanctions affecting Russian companies, politicians, and the military-industrial complex of the country, stating that Russia still poses a significant threat against the U.S. Billions of dollars have been frozen from Russian oligarchs and from the Russian central bank in an effort to weaken its capabilities in the Russia-Ukraine conflict.
What do you think about the sanctions against Russia and their implementation by countries around the world? Tell us in the comments section below.