USDC Market Cap Dips By $10 Billion In 2 Weeks – Here's Why
USDC has struggled to recover from the negative fallout a few weeks ago after Silicon Valley Bank's (SVB) collapse. Investors have continued to withdraw their assets from the stablecoin despite assurances from issuer Circle about its reserves. 
USDC Market Cap Plummets By $10 Billion In Two Weeks 
According to data from crypto-data aggregator Coinmarketcap, USDC's market cap has plummeted by more than 5% in the past month. In the past two weeks alone, more than $10 billion has been wiped out from its market cap. USDC's troubles were exacerbated by the de-pegging that occurred after SVB's downfall. Within hours the stablecoin was down 15%, leading to fears that it could follow a similar fate as that of TerraUSD, which collapsed in 2022.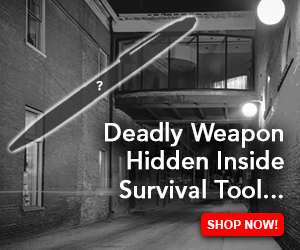 Related Reading: Crypto ATM Installations Decrease By Over 5,000 In 2023 – Here's Why
Investors began to withdraw their assets into other cryptocurrencies leading to panic in the crypto market. Exchanges like Binance and Coinbase followed suit by suspending auto conversions of USDC on their platforms. These negative sentiments led to Circle issuing a series of tweets informing holders that their assets were safe. 
Thankfully, the Federal Reserve rescued SVB and provided a bailout fund, ensuring that Circle could access the $3 billion worth of reserves stuck in the defunct bank. Since then, USDC peg has gone back to 1$. Nonetheless, the damage has been done, and investors' confidence is at an all-time low. 
Tether (USDT): Biggest Winner In The Stablecoin Wars 
Amid the troubles with USDC, the biggest gainer has been the rival stablecoin Tether (USDT). While the USDC market cap has plummeted, USDT has witnessed a massive increase in its market cap in recent weeks. 
The leading stablecoin has seen its market dominance surge above 60% for the first time since 2021, buoyed by the USDC problems. Unsurprisingly, most outflows from USDC were sent to USDT as investors looked to keep their assets safe from potential liquidation. 
USDT has also benefited from the uncertainty behind the rival stablecoin BUSD. Earlier in February, the US Securities and Exchange Commission (SEC) ordered Paxos, the issuer of the Binance-backed stablecoin, to stop minting. This led to a significant decline in the market cap of BUSD, with USDT taking a lion's share of the volume. 
Related Reading: Cardano Stands Out In Robinhood's Top Movers List For The Week
Paolo Ardoino, the CTO of Tether, recently said that he expects $700 million in profits for the company for this first quarter. A staggering sum, bringing the USDT issuer's excess reserves to over $1.6 billion.
Another significant winner is TrueUSD (TUSD), whose market capitalization has doubled since the beginning of the year. Despite these moves, USDC remains the second-largest stablecoin with a market cap of $32 billion at the time of writing. It will be interesting to see if the USDC will recover in the coming weeks and challenge USDT's position as the top stablecoin. 
Featured Image from Unsplash.com, Charts from Tradingview.com.