Whale Adds 378.74 Billion Shiba Inu In 3 Days, Good Time To Buy The Dip?
While Shiba Inu continues to fail to break the key resistance level of $0.00001152 on the 1-day chart, one of the largest SHIB whales is taking the opportunity to buy the dip. As reported by crypto tracking service WhaleStats, the unknown grand owner of Shiba Inu with the synonym "BlueWhale0073" has continued his buying spree over the last three days.
Yesterday, "BlueWhale0073" acquired 148.78 billion SHIB worth around $1.65 million in a single transaction. Just a short time earlier, on April 4 the 254th largest Ethereum whale bought 229.96 billion SHIB worth around $2.58 million, as reported by WhaleStats.
The total number of Shiba Inu bought by the whale in the last 72 hours has thus reached the eye-popping number of 378.74 billion SHIB worth $4.23 million. Nevertheless, the buying pressure from the unknown SHIB investor has not been enough to move SHIB upward against the market trends.
Nevertheless, Ethereum whales continue to believe in a rising price of SHIB. In their last update at the end of March, WhaleStats reported that SHIB remains by far the most popular investment next to stablecoins among ETH whales.
The top 2000 ETH whales hodl a total of $606.55 million in SHIB. Coming in second by a wide margin is MATIC, in which whales poured $167.71 million. It is followed by BEST ($155.92 million), LINK ($149.43 million), CHSB ($131.74 million) and UNI ($96.22 million)
Can Shiba Inu Continue Its Upward Trend?
After Shiba Inu experienced an extremely powerful early-year rally that saw price rise from $0.00000802 to as high as $0.00001588 on February 4, the price fell back down by mid-March. After reaching the high, the buying pressure was not enough to keep propelling the SHIB price higher.
However, since the local low on March 10 at $0.00000965, the Shiba price has been able to form an uptrend again. SHIB has formed an ascending triangle in the 1-day chart, which is one of the consolidation formations.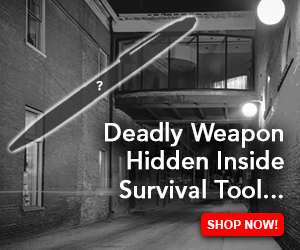 This means that the previous trend direction could be resumed after a consolidation phase. Currently, the price of $0.00001151 acts as a horizontal resistance line. SHIB has failed to break this crucially important resistance in seven attempts so far.
However, the buyers are still stronger than the sellers as higher lows are currently being formed. Due to the market-wide retracement, SHIB has lost momentum again in the last two days, but continues to form higher lows. Thus, the uptrend remains intact.
For a breakout from the triangle, it needs an increasing trading volume. If the breakout occurs under low volume, it may be a false signal, as some of the last attempts showed.