Why Litecoin Could Be Gearing Up For Its Greatest Rally Since 2017
Litecoin price is up 10% this week, and more than 40% since its big brother Bitcoin began soaring amid the banking crisis. This could be barely a glimmer of what's to come, according to a potential Elliott Wave Principle chart pattern called an expanding ending diagonal.
Keep reading to learn all about this pattern, why LTCUSD charts look primed for a rally, and why the word "end" is included in the pattern's name.
Litecoin Prepares For Liftoff As Crypto Market Recovers
Litecoin has fallen from grace since the 2017 bull market. The cryptocurrency once considered silver to Bitcoin as digital gold has been more akin to holding a lump of coal.
The altcoin has vastly underperformed Bitcoin, Ethereum, and much of the market. It's dropped out of the top ten cryptocurrencies by market cap in favor of shiny new coins. But all that could change in a flash, according to an expanding diagonal chart pattern.
An expanding diagonal, in Elliott Wave Principle, is a broadening pattern with an upward sloping upper resistance trend line and a less steep upward slowing lower support trend lone. Price ricochets back and forth between each trend line in alternating waves of positive growth and correct behavior.
If the pattern is indeed an accurate interpretation of market dynamics, Litecoin is potentially gearing up for the final and strongest wave of the pattern.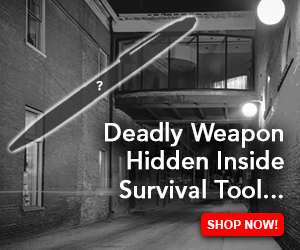 Why This Could Be The End Of LTC Growth For A While
While the current projection for Litecoin is bullish, with price targets over $1,400 per coin, the expanding diagonal typically only forms as a leading or ending pattern. Leading diagonals typically appear in the wave 1 placement in a motive wave, or in the wave 5 placement.
Since Litecoin has formed several waves of a larger degree already, the pattern is more than likely of the ending expanding variant. This could suggest that after this next, powerful surge in LTCUSD, it could be the last one for many years.
Litecoin, like Bitcoin, has several attributes that make it more like a commodity than a security. In the stock market, wave 3s are the longest and strongest, while in commodities markets wave 5s bring the most magnitude.
The particular chart pattern and it's development could indicate that the final wave, if this Elliott Wave count is accurate, will be the greatest and most memorable in years.
#Litecoin is gearing up for a major wave and its biggest move since 2017.

Digital Silver could soon become a narrative. pic.twitter.com/NXT2aZ2BSr

— Tony "The Bull" (@tonythebullBTC) March 23, 2023