Arbitrum (ARB) Leads Top 50 Cryptos With Double-Digit Gain In Weekly Rankings
As the market experiences a strong bullish sentiment across the board, Arbitrum continues to ride the wave toward higher highs.
According to CoinMarketCap, the protocol's native token ARB is up 28% in the past 24 hours, and emerging as the top gainer among the 50 leading cryptocurrencies on Friday.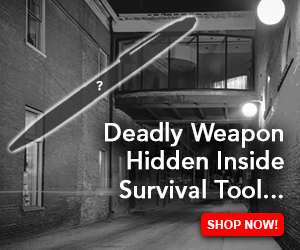 Arbitrum's DAO is relatively new. After being unveiled along with the protocol's token on March 23, the Arbitrum ecosystem continues to grow. Yesterday, it was revealed that PocketBuff, a GameFi metaverse platform, partnered with Arbitrum to get video game projects on the protocol. 
A Primer On The L2 Protocol
Arbitrurm is a layer-2 protocol built on top of Ethereum. Boasting a high transactions-per-second metric, the ecosystem quickly gained a foothold in the decentralized finance space. According to DeFiLlama, the protocol already boasts a $2.32 billion TVL. 
The L2 protocol has two versions, Arbitrum and Arbitrum Nova. The former is the mainnet of the protocol that was first launched in August 2021. Arbitrum Nova, on the other hand, is an optimized version of the main Arbitrum blockchain. 
On-Chain Developments Boost Confidence Among Investors
Across the board, multiple partnerships popped up, cementing Arbitrum in the DeFi world. mTrader Finance recently unveiled its decentralized derivative exchange on Arbitrum. 
#mTrader, a derivatives dex (#DDEX) built on @Arbitrum, a #Layer2 scaling solution for #Ethereum
With faster trades, lower fees, improved security, and greater scalability, mTrader is the future of trading

Want to know more about how #mTrader x #Arbitrum benefits users? pic.twitter.com/HJGfttTBD8

— mTrader Finance (@MyMetaTrader) April 7, 2023
Meanwhile, Uniswap's mobile wallet being live on the Apple app store should also boost visibility to more investors and traders. This wallet enables users to swap, buy, and hold digital assets on multiple blockchains, including Arbitrum. 
Alchemy's API, on the other hand, now allows NFT tracking on the protocol. This allows investors to monitor certain NFTs which would certainly bolster Arbitrum's NFT ecosystem. 
Calling all Arbinauts

NFT activity tracking has landed on @arbitrum

Get real time updates anytime an NFT is transferred between addresses

Don't. Miss. A. Beat. pic.twitter.com/W9nXXmQ6r3

— Alchemy | The web3 developer platform (@AlchemyPlatform) April 12, 2023
At $1.54, ARB Might Settle On This Level
After the token's momentous rise, ARB bulls are left exhausted and are recuperating above $1.5. ARB might oscillate above and below this level in the next couple of days before targeting above this price level. 
The market has been incredibly bullish in the past few weeks, with the total market cap of crypto increasing by nearly 4% in the past 24 hours. This sentiment might flip within the coming weeks as bulls exhaust their momentum and consolidate their gains. 
-Featured image from Telegaon