Ark Invest Analyst Believes Bitcoin Could Reach $1 Million, But How?
Bitcoin has soared tremendously in the past week as it approaches the $31,000 mark. Several analysts have predicted Bitcoin to rise in 2023 and beyond. Likewise, Yassine Elmandjra, an Ark Invest analyst believes Bitcoin will hit the $1 million mark in the next 10 years.
These bullish views on Bitcoin are not new, and it has retained its status as the apex cryptocurrency since its inception.
Yassine Elmadjra Shares His Thoughts On Bitcoin
In an interview, the Ark Invest Analyst stated that Bitcoin has been the best-performing asset in the last decade. He believes that depending on risk adjustments, BTC can yield between 2.5% to 6.6%, which could translate to above $1 million in the next 10 years.
He highlighted Bitcoin's resilience despite market uncertainty and financial chaos, pointing to the fact that Bitcoin is in the same breath as gold as a store of value. Elmandjra notes that although a 20-fold increase might sound too optimistic, it is achievable based on Bitcoin's origin. 
The analyst believes the digital asset sector is growing rapidly and will be more relevant in the coming years since Bitcoin and other cryptocurrencies are already enjoying increased institutional adoption. However, regulatory issues and restrictions are a challenge to the advancement of the digital economy.
Balaji Srinivasan, the former CTO of Coinbase, also placed a bet on Bitcoin with James Medlock last month of 1 BTC and $1 million USDC. The terms are if Bitcoin fails to hit $1 million by June 17, 2023, Medlock wins the bet. 
However, if it does, Srinivasan will hold onto his 1 BTC and $1 million USDC. This bet reflects the tremendous belief that BTC enjoys from investors worldwide.
Where is BTC Headed?
Bitcoin is in an uptrend on the daily chart today, consolidating on its gains from yesterday's closing price of $30,399. It is trading at the $30,824 price level, forming higher highs on the daily chart.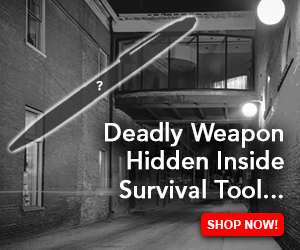 BTC is above its 50-day and 200-day Simple Moving Averages (SMA), with bullish sentiment in the short and long term. Also, the Relative Strength Index (RSI) is at 72.04, firmly in the overbought region and highly bullish. Its trading volume is up by over 6.5% in the last 24 hours, indicating interest from traders.
BTC's Moving Average Convergence/Divergence (MACD) is above its signal line and still rising, reflecting the bullish trend. Bitcoin has broken the $30,000 psychological resistance level leading to its current rally. 
If the bulls persist, it will likely break above $31,000 in the coming days. However, a slight pullback for consolidation is also possible for the asset.
Featured image from Pixabay and chart from Tradingview