Bitcoin Mining Difficulty Hits All-Time High For The 4th Time In 2023: Here's Why  
Bitcoin mining difficulty continues to break records despite the struggles of BTC to surpass the $30,000 resistance mark. The leading coin has attracted the interest of miners in recent months due to the price recovery experienced since the turn of the year. 
Bitcoin Mining Difficulty Hits New Record
Bitcoin mining difficulty moved to an all-time high on April 6, 2023, following the most recent mining difficulty adjustment on its blockchain network. The mining difficulty rose for the fourth consecutive time and reached 47.8 trillion, an increase of 2.3%. 
The Bitcoin mining difficulty automatically adjusts every 2,016 blocks – approximately two weeks – to maintain the 10-minute block creation time. There has been a steady increase in mining difficulty in recent weeks, with the last downward trend recorded on February 11.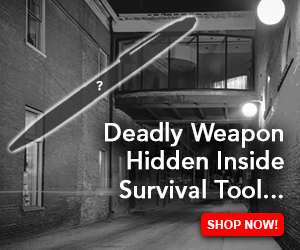 One of the consequences is reflected in the hash price, which is the rate of profit miners make for the hashrate they provide to the Bitcoin network. In theory, a higher mining difficulty leads to a lower hash price. This is because more miners are contributing computing power than normal, leading to more competition for the rewards that the Bitcoin network provides miners that produce new blocks on the network.
Related Reading: Buckle Up! Bitcoin Bollinger Bands Signal An Impending Rollercoaster Ride
Furthermore, the Bitcoin hashrate or processing power can indicate the degree of mining difficulty. At the time of the mining difficulty adjustment that preceded the latest one, BTC's hash rate was at a record high leading to increased mining difficulty. 
However, this has changed recently, with the hashrate falling by an average of 20 EH/s this week. It should be noted that Bitcoin's hashrate varies as measured by different sources. For example, BTC.com places the metric at 338 EH/s, and mempool places this at a slightly higher metric of 347/ EH/s
Bullish Market A Major Reason For Increased Mining Difficulty
Bitcoin has appreciated by more than 50% since the start of 2023, leading to calls for a bullish market. Unsurprisingly this positive trend has led to many miners reconnecting their equipment after a difficult 2022. 
Related Reading: Uniswap Who? Trader Joe's AMM Takes DeFi By Storm
The collapse of Terra Luna and subsequent fallout from FTX led to significant bearish pressure on the market, with several coins taking steep price declines. Bitcoin was one of the coins to dip, leading to a difficult year for miners, with many having to sell their equipment or shut down operations to stay afloat. 
However, the bull run of 2023 has raised expectations from miners that the market could be on its way to previous levels. Nonetheless, the crypto mining sector has not been without its difficulties, with friendly places like Texas in the United States planning to tighten regulations on electricity that could affect the booming sector soon. 
Featured image from unsplash, charts from mempool and Tradingview.com