Cardano's TVL Set For Exponential Growth, TapTools Reports
Prominent blockchain Cardano is set to experience "exponential growth" in its Total Value Locked (TVL), according to a report by Cardano portfolio tracker TapTools.
In a thread on April 7, TapTools urged its 15,000 followers to keep a close eye on Cardano while stating the possible factors that can drive the expected explosive growth on the blockchain platform.
Innovation, Partnerships And Community To Drive Cardano's TVL: TapTools 
Based on the TapTools report, one factor that should boost Cardano's TVL is its innovative Proof of Stake (PoS) consensus algorithm, which TapTools believes makes the blockchain a top contender in the next phase of DeFi adoption. 
According to the team behind the asset tracker, Cardano's unique PoS mechanism offers users a secure, scalable and eco-friendly solution that could benefit the platform, especially with the projected massive growth of the DeFi space.
TapTools also highlighted Cardano's focus on financial inclusivity and real-world use cases as another possible key driver in the platform's development. 
The team stated that this strategy enables Cardano to penetrate emerging markets allowing more users to join the network and boosting its TVL value. 
Another noteworthy point stated in the TapTools report is the role of strategic partnerships and collaborations in Cardano's network growth. 
TapTools noted that Cardano's partnerships with various industry giants would facilitate increased network adoption, thereby boosting its TVL growth in the coming years. 
That said, other factors stated in the TapTools report that could drive Cardano's growth include its smart contract operations and its thriving community of developers, enthusiasts and investors. 
Cardano's TVL Growth Has Been Impressive So Far 
For many of the Cardano user community, the report by TapTools only produces more excitement as the platform's TVL has been on a steady rise following the turn of the new year. 
According to data from Defillama, Cardano's TVL has boosted by about 200% from its initial value of $48.95 million on January 1. On March 22, Cardano's TVL crossed $140 million for the first time since June 2022.
That said, the current TVL of Cardano stands at $143.16 million, with an increase of 31.98% in 30 days. The decentralized exchange Minswap is the biggest protocol on the blockchain, with a market dominance of 37.37%.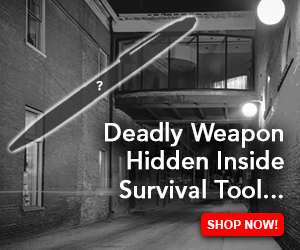 Meanwhile, ADA, Cardano's native cryptocurrency, has also recorded a price growth synonymous with the platform TVL's movement. Based on data from Coingecko, ADA is up by 22.6% in the last 30 days , however, its total gain since the beginning of the year is estimated to be around 62.5%. 
At the time of writing, ADA is trading at $0.39, gaining by 2.8% on the last day. Its daily trading volume is around $228.68 million. With a total market cap of $13.66 billion, ADA remains the seventh-biggest cryptocurrency in the market.