Burry on Banking Crisis, Kiyosaki Warns of 'Fake Money' Injections; Talk of 'Anti-Crypto' Agenda Behind Signature Bank Collapse — Week in Review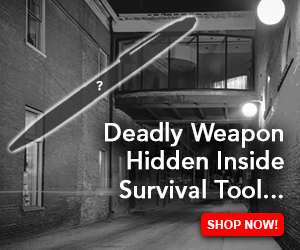 Speculation and debate continue to rage surrounding the current global banking debacle. Hedge fund manager Michael Burry — known for predicting 2008's economic crisis — is drawing comparisons to the Panic of 1907, while Rich Dad Poor Dad author Robert Kiyosaki warned this week of more 'fake money' being injected into the U.S. economy. In related news, former member of the U.S. House of Representatives and Signature Bank board member, Barney Frank, said he suspects regulators meant to send an "anti-crypto message" in regards to the bank's recent failure. All this and more just below, in the latest Bitcoin.com News Week in Review.
Michael Burry Compares Current Banking Turmoil to Panic of 1907 — Highlights Markets Bottoming
Michael Burry, a hedge fund manager renowned for predicting the 2008 financial crisis, has drawn parallels between the current banking turmoil and the Panic of 1907. He noted that three weeks after J.P. Morgan made a stand, the panic was resolved and the markets bottomed. "A stand was made this past weekend," the famous investor pointed out.
Robert Kiyosaki Warns of 'Crash Landing Ahead' as Bailouts Begin — Advises Buying More Bitcoin
The famous author of the best-selling book Rich Dad Poor Dad, Robert Kiyosaki, has reiterated his bitcoin, gold, and silver recommendation. Emphasizing that government bailouts have begun following the collapses of Silicon Valley Bank and Signature Bank, Kiyosaki warned that the Fed will inject more "fake money" into the "sick economy."
On the Brink of a New Trend: Credit Suisse Receives 50 Billion Swiss Franc Bailout From Swiss National Bank
Credit Suisse has experienced a loss of confidence in the financial institution's health following a significant drop in its shares' value this week. Over the past five days, Credit Suisse shares have fallen 24.34% against the U.S. dollar, eroding trust amid fears about the global banking system. On Wednesday at around 9 p.m. (ET), Credit Suisse announced that it was strengthening its liquidity by borrowing 50 billion Swiss francs ($54 billion) from the Swiss National Bank (SNB). As concerns about the world's banking system continue to spread, bailout measures are starting to emerge in the U.S. and abroad.
Bank Board Member and Dodd-Frank Co-Sponsor Barney Frank Suspects 'Anti-Crypto' Message Behind Signature Bank Failure
Barney Frank, a former member of the U.S. House of Representatives from Massachusetts and leading co-sponsor of the 2010 Dodd-Frank Act, discussed his opinion on the recent failure of Signature Bank. In an interview, Frank stated that he believes regulators aimed to "send a very strong anti-crypto message." Frank, who also serves as a Signature board member, explained that he was surprised by the financial institution's demise.
What do you think? Are the banking dominoes now falling part of an engineered anti-crypto agenda? Let us know in the comments section below.