Conflux (CFX) Token Tallies 167% Increase In Past Week – Here's Why
Although Bitcoin has recovered well this week, other coins like Conflux are doing better. At the time of writing, CFX has ballooned to a commanding 167% in the last seven days, according to data from CoinMarketCap. This makes it the best-performing coin among the top 100 tokens based on market cap. 
Conflux development has been remarkable, considering the backdrop of the ongoing crisis ravaging the banking sector. On-chain data reveals that CFX achieved a yearly high of $0.43 on March 18 before a slight market dip in the last 24 hours. 
Conflux (CFX) Price Rise Buoyed By Recent Partnerships 
Conflux's rapid rise has been linked to its major partnerships and connections with big-name enterprises in China. It is the first blockchain in China that complies with regulatory requirements and uses the Tree-Graph consensus to improve bandwidth and scalability. This has attracted interest from several Chinese enterprises, and it is viewed as the blockchain most likely to achieve regulatory approval in the region. 
Earlier in January, Conflux had confirmed that it had incorporated Little Red Book, the Chinese equivalent of video sharing app Instagram into its ecosystem. According to the news, the collaboration would enable Little Red Book's 180 million+ users to display NFTs produced on Conflux on their page. 
Related Reading: USDC Feeling Intense Pressure Despite Fed Action To Halt SVB Contagion
Conflux also recently agreed with China Telecom to deliver Web3 enabled mobile devices with blockchain-powered SIM cards. This is expected to provide significant benefits and lead to adoption in the Chinese market. 
Furthermore, news that Hong Kong plans to legalize crypto trading officially has also contributed to the bullish sentiments. Several analysts believe this is China's first move towards opening its cryptocurrency market. It should be noted that China banned cryptocurrency-related activities in 2021, and at the time, it had the highest number of miners on the Bitcoin network. A move towards legalizing crypto could be on the cards. Therefore there's a surge from investors to hold Chinese-related tokens, and Conflux is the biggest beneficiary of this trend.
Global Banking Crisis Leads To Increased Crypto Adoption 
Beyond these developments, the global banking crisis is a significant factor in the collapse of Silicon Valley Bank and Signature Bank in recent weeks. These incidents has placed scrutiny on the banking system, and investors are looking toward crypto assets. On-chain data also supports this trend, as the number of new accounts on Conflux has reached an all-time high of 20,000. This means that investors are bullish and confident about the network. 
Related Reading: Use Multi-Signature And Social Recovery Wallets To Achieve Self-Custody, Ethereum Creator Says
Conflux (CFX) is trading at $0.39 at the time of writing, with the coin down 9% following its yearly high. The current market sentiment is bullish, and CFX could take the next step toward the $0.5 resistance levels in the new week. However, if the market correction persists, $0.3 is the next support level for the token.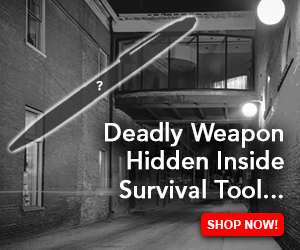 Featured Image from Conflux, Chart from TradingView